Event Date:
Saturday, September 12, 2015
to
Sunday, December 6, 2015
Event Date Details:
Opening reception September 25, 2015, 5:30 to 7:30 pm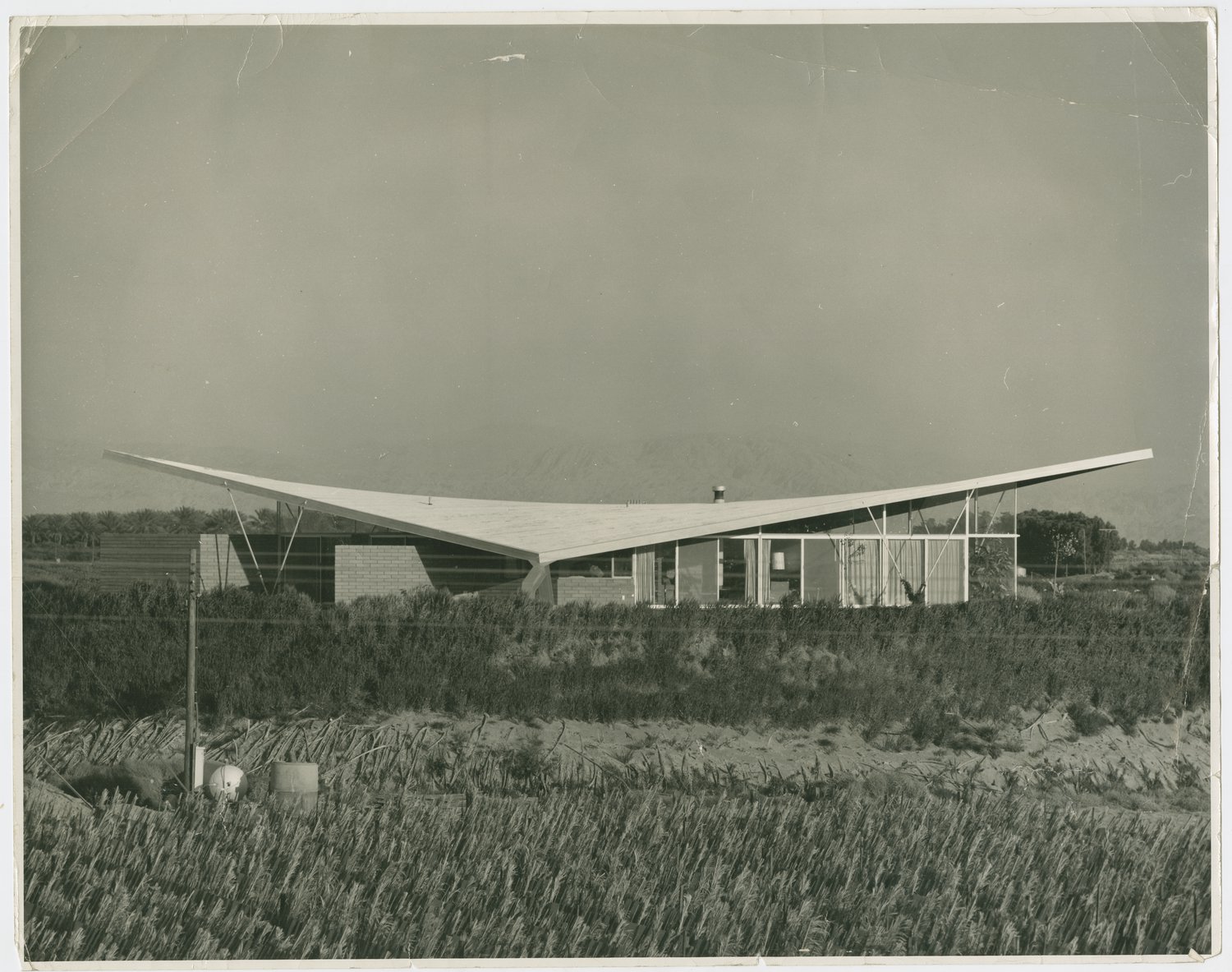 Read the review!  http://archpaper.com/news/articles.asp?id=8401#.VtR4yfkrLmE
The Art, Design & Architecture Museum, UC Santa Barbara is pleased to present the first exhibition to examine the work of an ingenious inventor, builder, and architect, Walter S. White (1917-2002).
White's designs for the Coachella Valley desert cities of Palm Desert, Indio, La Quinta, and Palm Springs in the 1940s and 1950s addressed the extreme climate with thrilling, expressionistic forms that took inspiration from the natural landscape, while proposing new, ecologically sensitive, and inexpensive construction methods. White's inventive roof designs—he received a patent for his All Steel Hypar roof and wood roof construction methods—make his desert projects especially distinctive. His roofs swoop and curve to match the forms of the mountains in the distance, while providing protection for their inhabitants.
May 20, 2015 - 8:14am