To place an order, contact:  Lety Garcia, lgarcia@museum.ucsb.edu, (805) 893-2951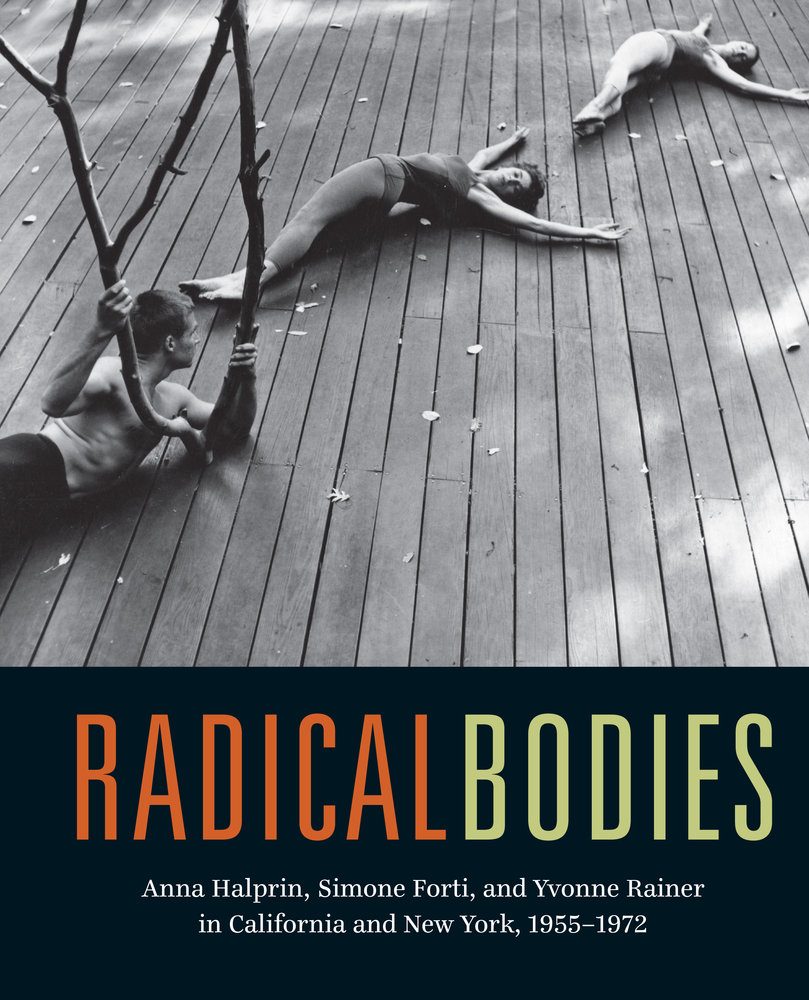 Radical Bodies
Anna Halprin, Simone Forti, and Yvonne Rainer in California and New York, 1955-1972
Edited by: Bruce Robertson, Ninotchka Bennahum, and Wendy Perron
Hardcover, 192 pages
ISBN: 9780520293366
December 2016
$45.00
In August 1960, Anna Halprin taught an experimental workshop attended by Simone Forti and Yvonne Rainer (along with Trisha Brown and other soon-to-be important artists) on her dance deck on the slopes of Mount Tamalpais, north of San Francisco. Within two years, Forti's conceptually forceful Dance Constructions had premiered in Yoko Ono's loft and Rainer had cofounded the groundbreaking Judson Dance Theater. Radical Bodies reunites Halprin, Forti, and Rainer for the first time inmore than fifty-five years. Published in association with the Art, Design & Architecture Museum, University of California, Santa Barbara.
Exhibition dates:

Art, Design & Architecture Museum, University of California, Santa Barbara: January 14–April 30, 2017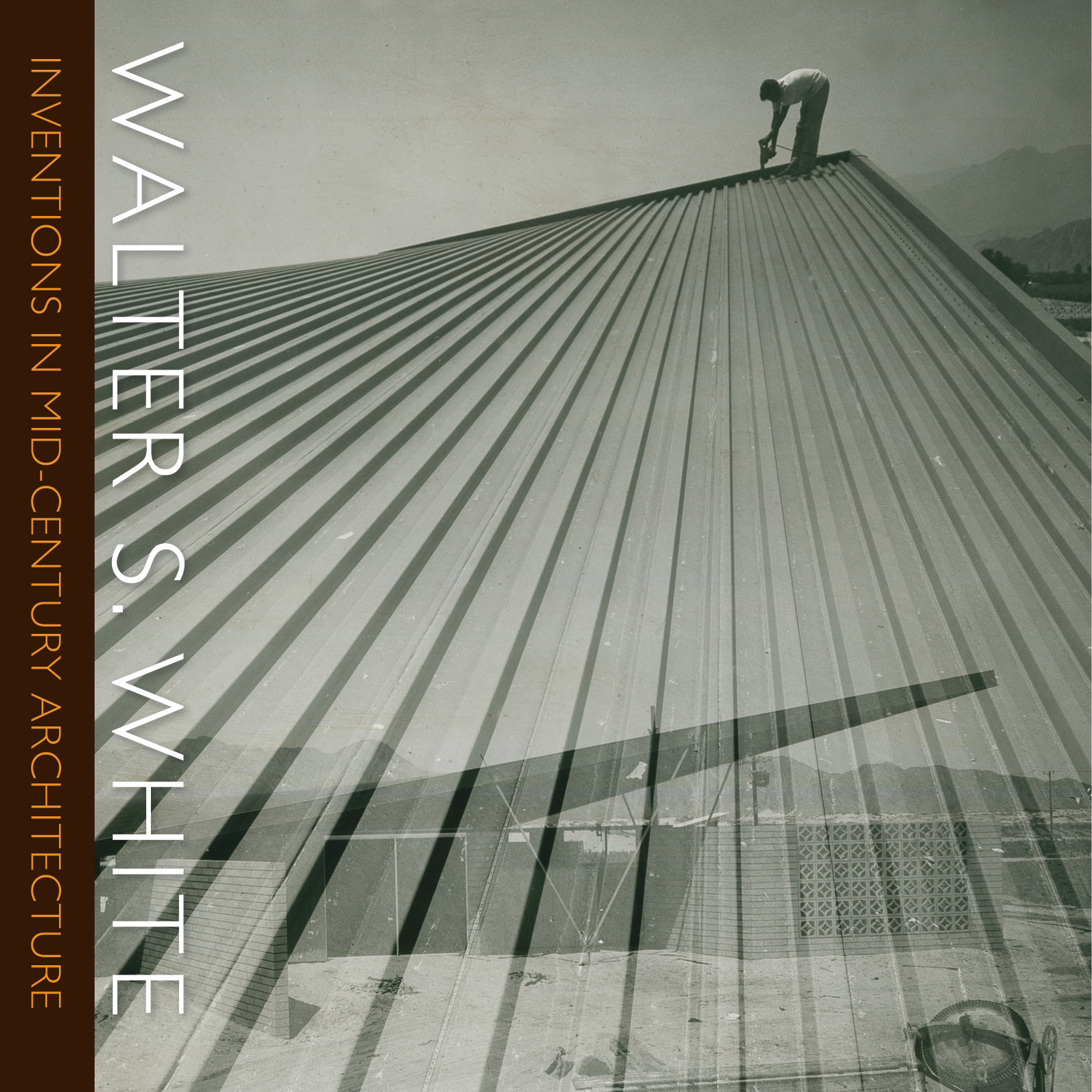 Walter S. White: Inventions in Mid-Century Architecture
Written by Volker M. Welter
Pub Date: January 2016
Format: Hardcover
Publisher: Art, Design & Architecture Museum
Trim Size: 10 x 10
US Price: $20.00
ISBN: 978-0-942006-75-9
Walter S. White (1917-2002) was an ingenious inventor; builder; and architect who was propelled by three major concerns: inexpensive, even do-it-yourself domestic architecture; innovation in construction and materials; and concern for nature and the environment. This first book on White presents an overview of the architect's career which unfolded in the Southern California desert of the Coachella Valley and the high-plateau of Colorado Springs.
Carefree California: Cliff May and the Romance of the Ranch House
Written by Nicholas Olsberg and Jocelyn Gibbs
Pub Date: 2012
Format: Hardcover
Publisher: Rizzoli
Trim Size: 10 x 10
US Price: $20.00
ISBN: 978-0-8478-3782-3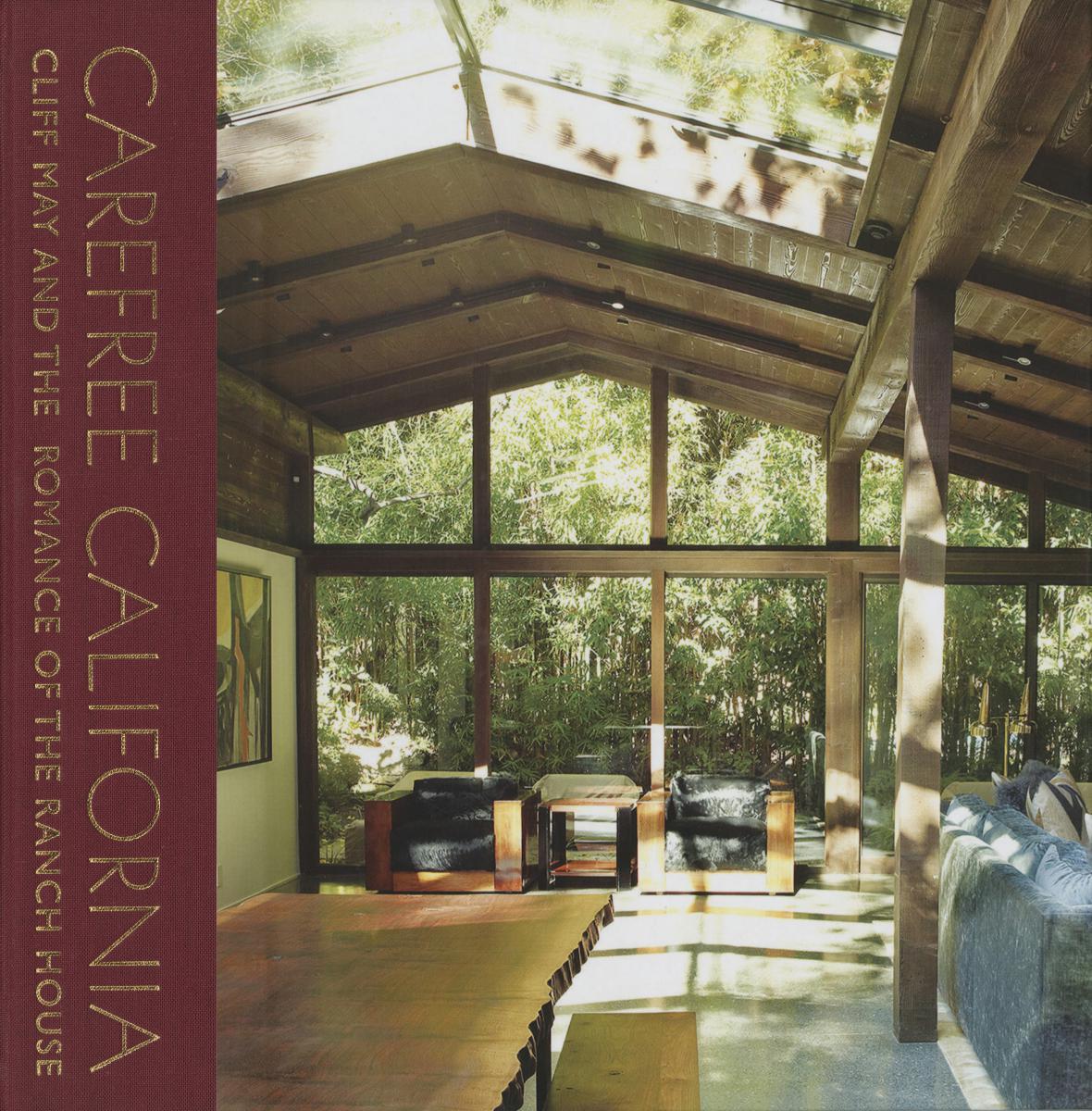 This landmark volume is an authoritative, richly illustrated examination of the origins, evolution, and influence of the California ranch house. Carefree California looks at a legendary figure in Southern California design, Cliff May, and the ubiquitous domestic icon his name evokes, the ranch house. We also see how other architects—from George Washington Smith to Rudolph Schindler—pursued different paths toward the same kind of relaxed domesticity exemplified by the ranch house.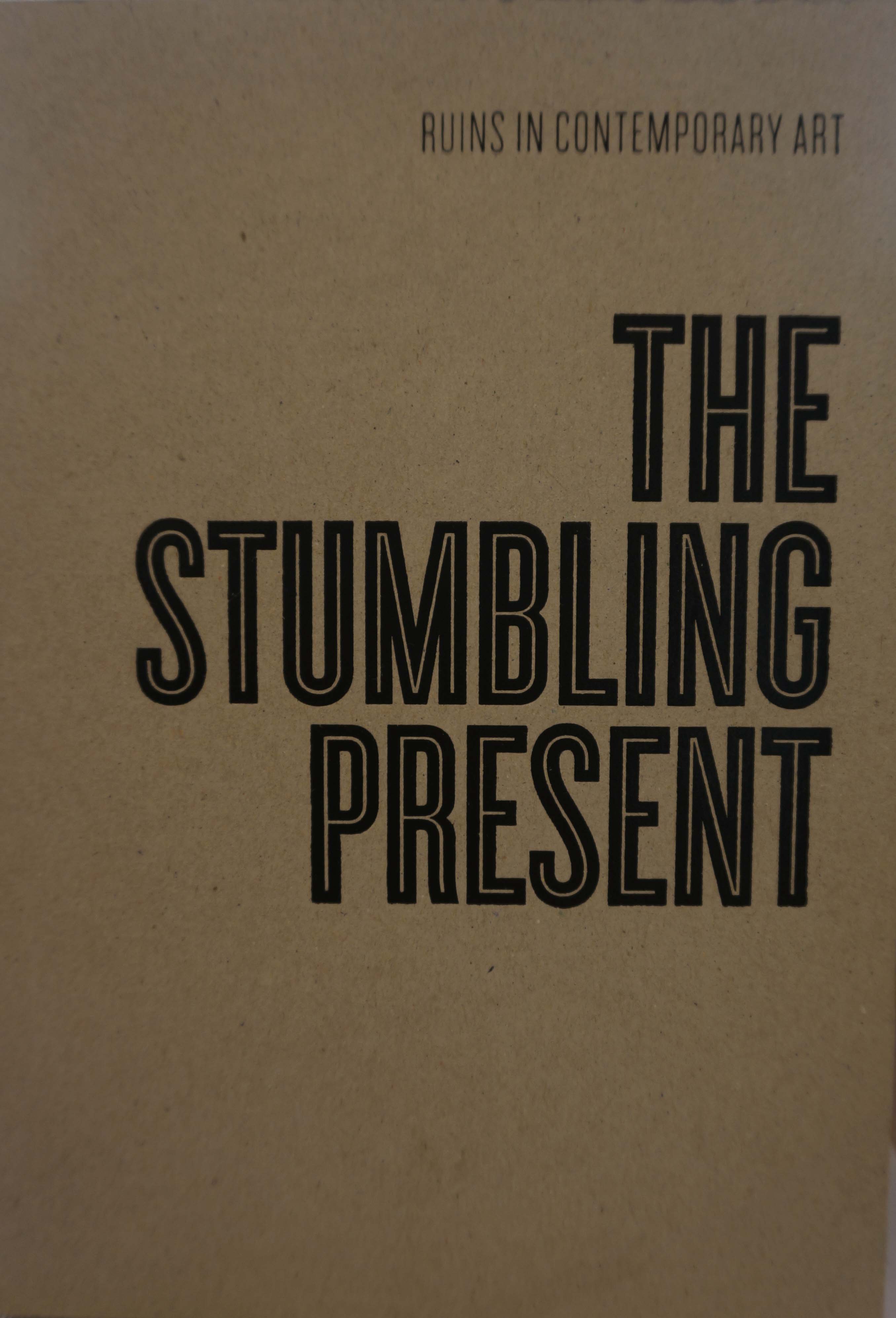 The Stumbling Present:  Ruins in Contemporary Art 
Written by Elyse A. Gonzales with an essay by Brian Dillon
Pub Date: 2013
List price $10.00
ISBN 978-0-942006-76-6
This catalogue is about The Stumbling Present, an international group exhibition that examined the imagery of ruins in works of art produced since the turn of the last century. The ten artists included in the show—Lara Almarcegui, Carlos Bunga, Nigel Cooke, Adam Cvijanovic, Carlos Garaicoa, Simryn Gill, Valerie Hegarty, Kristen Morgin, Melanie Smith, and Rob Voerman—utilized neglected, willfully destroyed, or decaying places and objects to address three broadly defined themes: memory and obsolescence, failure, and transformation. These themes formed the unifying concepts of the exhibition and drove its organization.  The catalogue was funded by The Andy Warhol Foundation for the Visual Arts, New York.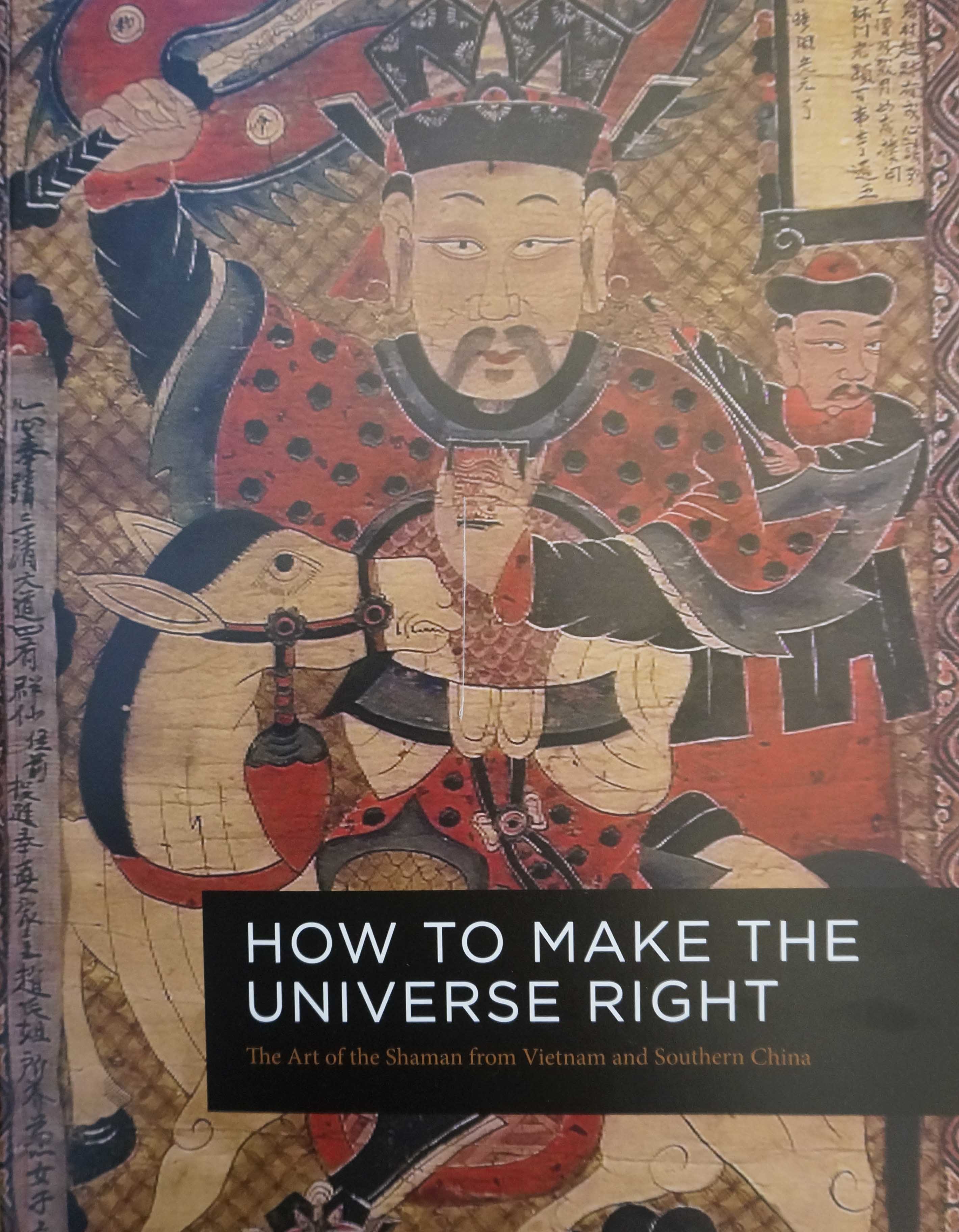 Pub Date: 2014
Publisher: Art Design & Architecture Museum, University of California Santa Barbara
Trim Size: 11 x  8   1/2"
US Price: $15.00
ISBN: 978-0-0942006-12-4
Exhibition summary catalogue featuring the collection of Barry and Jill Kitnick of Vietnamese Shamanic Art and Artifacts, with a monographic essay on the material by Asian art scholar Trian Nguyen. Richly illustrated with over 300 images.  Now also available in the Museum. 
Outside In: The Architecture of Smith and Williams
Edited by Jocelyn Gibbs, with essays by Gibbs, Debi Howell-Ardila, Anthony Denzer, Lilian Pfaff, and Alan Hess
Pub Date: 2015
Publisher: Getty Publications in association with Art Design & Architecture Museum, University of California Santa Barbara
Trim Size: 10 x 10, 192 pages
US Price: $20.
ISBN: 978-1-60606-451-1
From 1946 to 1973, Whitney Rowland Smith and his partner, Wayne Williams, designed more than 800 projects, from residential, commercial, and public buildings to housing tracts, multi-use complexes, and parks and master plans for cities. Working in the wake of the first generation of avant-garde architects in Southern California and riding the postwar building boom, their firm, Smith and Williams, developed a pragmatic modernism that, through remarkable planning and design, integrated landscapes with buildings and decisively shaped the modern vocabulary of architecture in Los Angeles.
Through a breathtaking array of images, Outside In unveils the core of Smith and Williams's architectural practice. Their most influential designs, the authors show, are compositions of balanced opposites: shelter and openness, private and public, restraint and exuberance, light and shadow. Smith and Williams created spaciousness in their buildings by layering spaces and manipulating the relationship between structure and landscape. This spaciousness expressed modern ideas about the relationship of architecture to environment, of building to site, and, ultimately, of outside to in.
Jocelyn Gibbs is curator at the Art, Design & Architecture Museum at the University of California, Santa Barbara. Debi Howell-Ardila is an architectural historian at SWCA Environmental Consultants in Pasadena, California. Anthony Denzer is associate professor of architectural engineering at the University of Wyoming. Lilian Pfaff is the cofounder of the Foundation Architecktur Dialoge where she is also a curator and editor. Alan Hess is an architect, author, lecturer, and advocate for twentieth-century architectural preservation.