Event Date:
Tuesday, December 9, 2014 - 3:15pm
Event Date Details:
OPENING RECEPTION:  October 25, 5:30-7:30 pm
Year of Rebellion documents a tumultuous year in Isla Vista, filled with protests against the Vietnam War and UCSB policies. The violent and nonviolent confrontations of 1970 resulted in the burning of the Bank of America, one death, hundreds of arrests, as well as increased student involvement in UC governance. Joe Melchione, undergraduate photo-editor for the student paper at the time, documented these large-scale student movements with his first camera. Melchione's suite of photographs will be accompanied by issues of the student newspaper, in which they first appeared, and ephemera produced by student organizations on campus. This exhibition has been curated by Chris Marino, Project Archivist for the Architecture and Design Collection at the AD&A Museum.
Listen in on curators Elyse Gonzales and Chris Marino discuss our current exhibitions, conducted by Dick Flacks. His KCSB radio show, "Culture of Protest" has thrived for more than 30 years! 
Joseph S. Melchione (b. United States, 1948-2013); Untitled (Nancy Rubin); gelatin silver print; 33 1/2 x 28 1/2 in; ©The Estate of Joseph S. Melchione.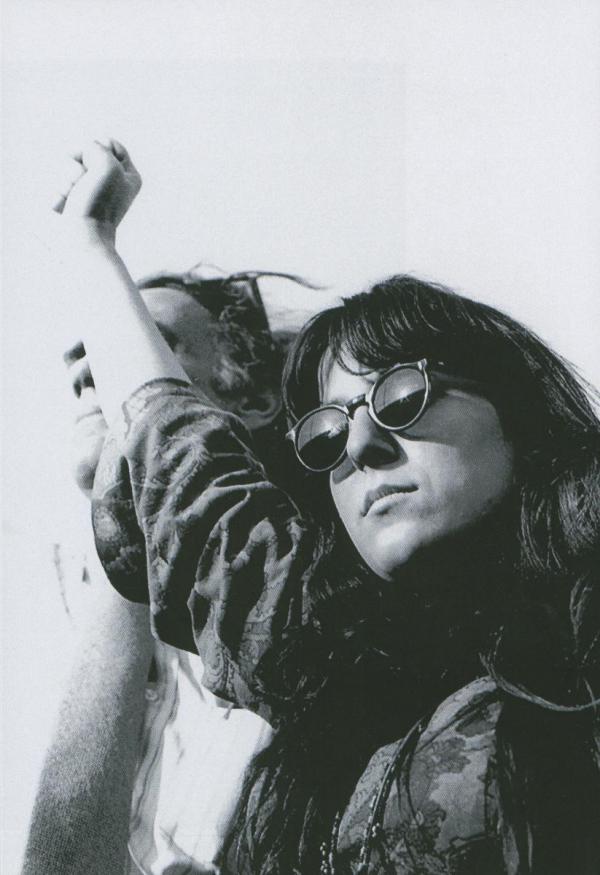 December 9, 2014 - 3:12pm