Event Date:
Saturday, January 14, 2017

to

Sunday, April 30, 2017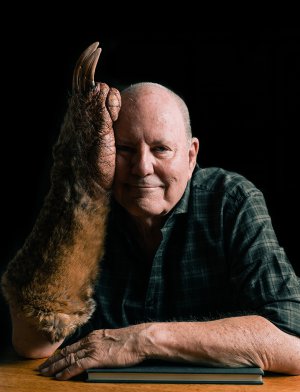 Through sketches, masks and prosthetics, LIFEFORMS: The Makeup Art of Michael Westmore, explores this legendary makeup artist's process of creating singular film and television characters and creatures. This is the first exhibition to display the designs of Westmore (BA 1961, Art History) through the development of some of science fiction's most iconic characters, including Data, Worf and the Borg species. This Oscar and Emmy award-winner visually explodes the boundaries of the human form with designs for a diverse, multicultural, multispecies universe, providing an entertaining and meaningful exploration of the intricacies of human nature. Currently, Westmore encourages the next generation of makeup artists as a featured guest star on the popular television show, Face Off. Curated by Jessica Archer, Doctoral Candidate and Rebecca Harlow, Assistant Curator.  
Now on view! WESTMORE: Making Faces for Film, showcasing Westmore's groundbreaking work on Rocky, Raging Bull and Mask. 
April 20 @ 5pm reception with Michael Westmore at AD&A Museum,
Raging Bull film screening at 7pm at Pollock Theater. 
April 22 @ 12pm: Book-signing with Michael Westmore
For complete information, please visit the Programs & Events page. 
October 31, 2016 - 7:35am