Event Date:
Saturday, June 25, 2016 - 12:00pm

to

Sunday, August 14, 2016 - 5:00pm
Event Date Details:
Opening Reception on Friday, June 24, 2016   5:30 to 7:30pm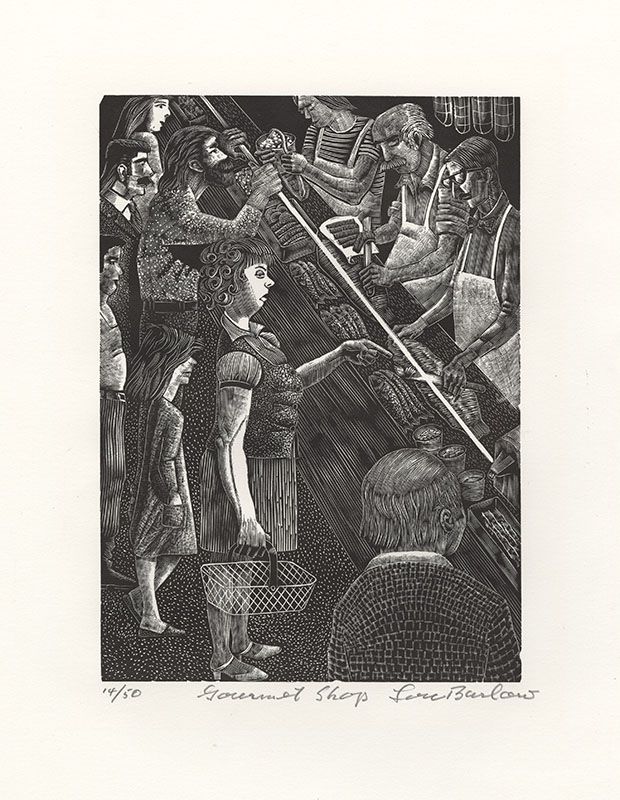 The Art of Looking presents a selection of ceramics, drawings, paintings, photographs, prints, sculptures, and sound works from the Museum's holdings. This eclectic assortment of works, ranging in age from 950 BCE to 2001, invites viewers to consider each work and the relationships between them. To encourage close looking, visitors are invited to sketch or simply sit a moment and contemplate the works on view.
This exhibition has been generously supported by the May and Samuel Rudin Family Foundation, Inc.
IMAGE: Lou Barlow, b. United States, 1908–2011 , Gourmet Shop, ca. 1980, wood engraving, 12 x 9½˝, gift of Don Trevey to the Ken Trevey Collection of American Realist Prints
May 12, 2016 - 2:41pm