Event Date:
Friday, September 20, 2013

to

Friday, December 6, 2013
Event Date Details:
OPENING RECEPTION: October 3, 5:00-8:00 pm
POP brings together a selection of works that demonstrate the politically charged nature of real and imagined sites.  While some are overtly polemical, all of the works take on a loaded quality when viewed through the lens of environmental uncertainty or city planning techniques. Artists include: Kim Abeles, Isabella Kirkland, Barrie Mottishaw, Enoc Perez, Fran Siegel and LA Fine Arts Squad, and others.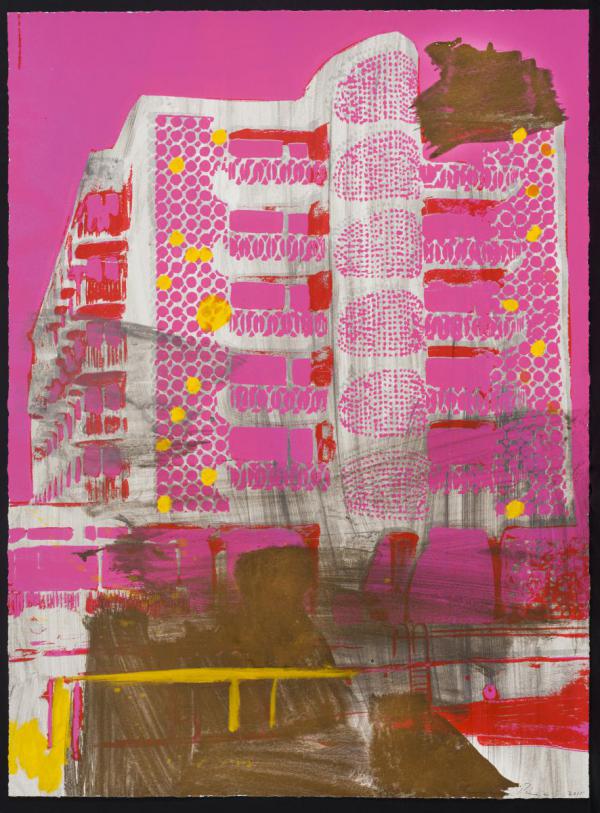 Enoc Perez; Ponce Inter-Continental Hotel, Ponce, Puerto Rico, 2011; Screen print with acrylic and watercolor, unique, 35/50; Gift of Exit Art, New York, Art, Design & Architecture Museum, UC Santa Barbara
December 9, 2014 - 3:19pm