Event Date:
Monday, May 4, 2020

to

Wednesday, July 1, 2020
"Relishing the materiality of found and appropriated objects, images and sound infused with the cross-cultural history in which my thoughts and concepts dwell, I often mine public and private family histories for personal experiences. These experiences create insights into a broader geopolitical context even as they touch on modern-day issues of immigration and hyphenate identities. 
"I channel psycho-geographical experiments to investigate personal referential space, challenges of hierarchy, territory, and fidelity of sound. Cultural identities weave through spatial-time zones and the affirmation of identity itself through written and visual language, alternatingly overwriting the history of the other; the duality intersects on an invisible X-path, penetrating the projected surface and the projected double-image, bleeding to the other side of the border; and the continuous psychokinetic oscillation of sound-visual-sound, and visual-sound-visual creating a double-exposure of a sensory experience.
"The bandwidth of my practice ranges from projected visuals, invented languages and experiments in cross-cultural work. Interpretations are built and objects are formed from the most accessible materials: a sculpture spun out from poetic verse; bottles transmitting and receiving intermittent and insecure radio frequencies; a myriad of historical manifestos played in loops in the form of EP vinyls; the negotiation of familial history in the Pacific; and how speech and sound can transition into noise, mondegreens, illusions and reinterpreted into possible music or hybridized languages. 
"My work is an exploration of processed and shuffled information that uncovers meaning in a world of self-journalism, self-documenting and archiving. The general structural notion of 'reading' is recalibrating continuously and in the reinvented languages, truncating communication strategies, the aggregate associations and 'readings' between the lines, faces, spaces and the air surrounding us, we continue to interrogate our context in the current world."
Click on the images to see full view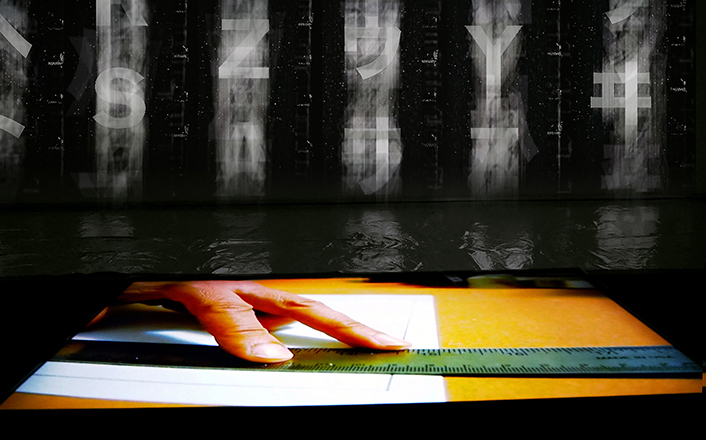 Above: Algorithm Counter (2019)
Processing generated video
Dimensions variable
Below: Proof of Person (2018)
Single channel video
14' 42"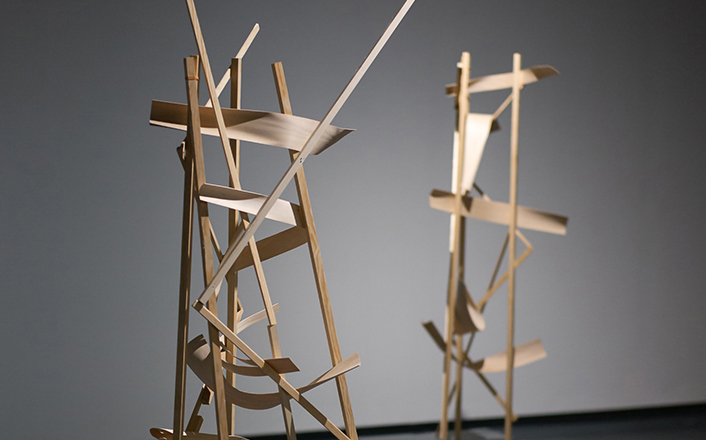 Foreground: Chronotope / Rabaul (2019)
Pine, balsa, platform
71 x 22 x 20 in.
Background: Chronotope / Bougainville (2019)
Pine, balsa, platform
60 x 24 x 23 in.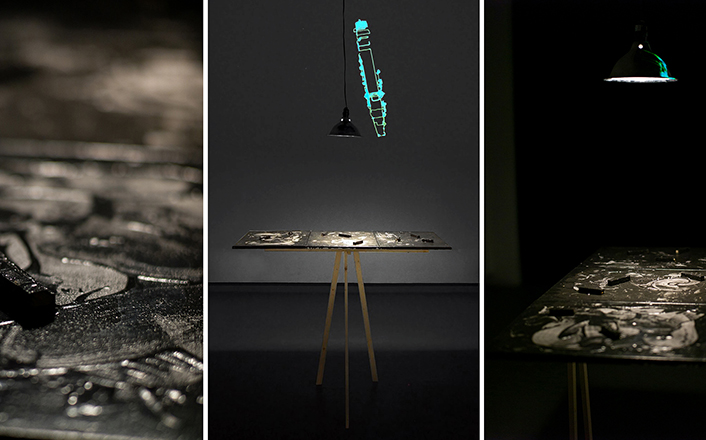 Oil Spill:1942 (2019)
Acrylic and wood
48 x 72 x 20 in.
Center: Shōhō (2019)
Laser video projection loop
4' 49"
Dimensions variable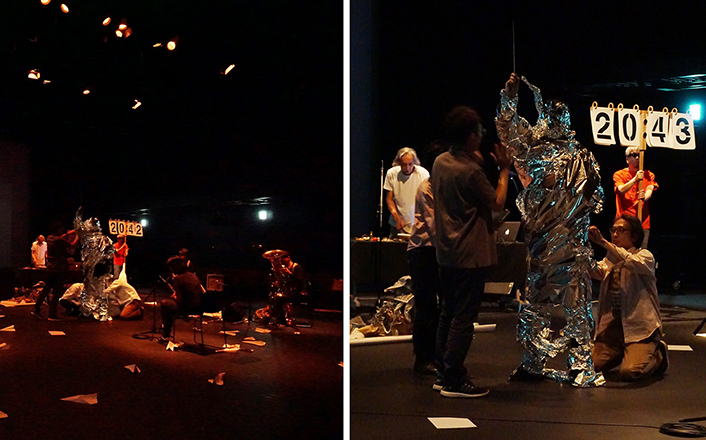 Neofluxus' Social Engagement Performance of
Tinfoil Recorder / I Am Data (2019)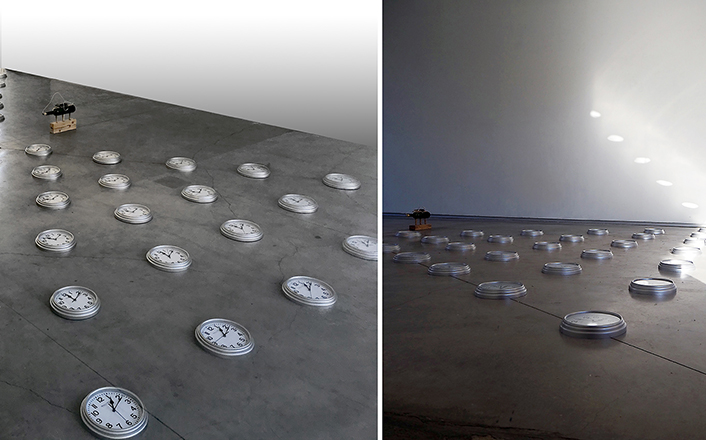 No Region Would (2020)
Installation of bottle radios and analog clocks
11 x 11 x 22 ft.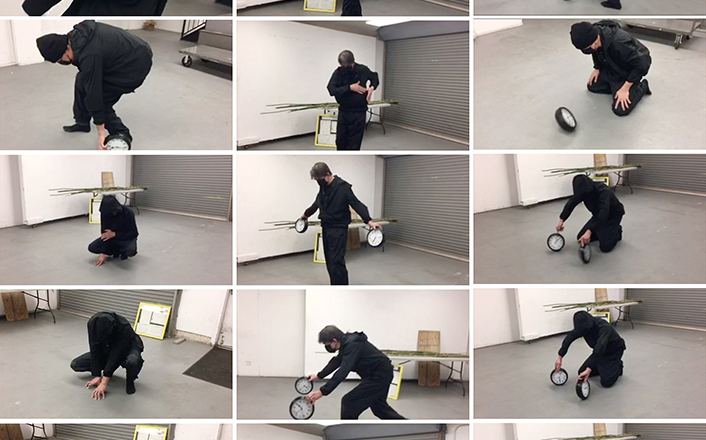 Dialing In (2020)
Face mask, knit cap, jersey top and bottom, analog clocks and portable tape recorders
15' 44"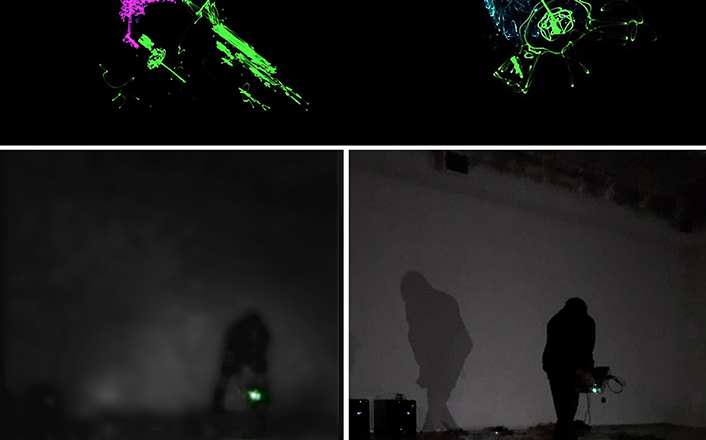 A is for Anarchy (2020)
Face mask, knit cap, jersey top and bottom, analog clocks, video projector and stereo audio monitors
12' 33"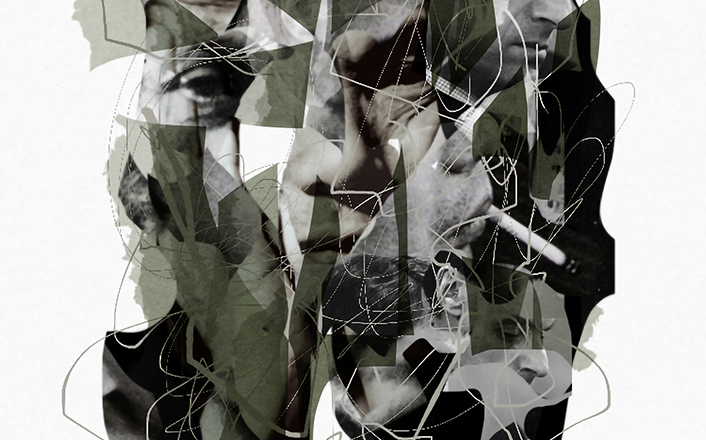 Xenamitsu and Takekis, Versus Series (2020)
iPhone quarantine collage
8 x 5 in.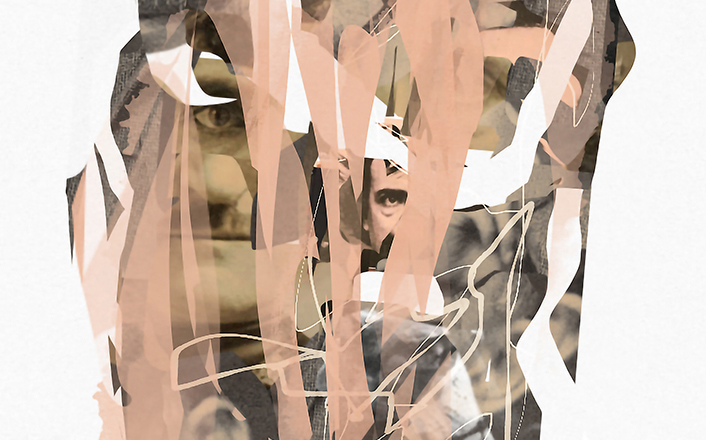 Poseki and Tsumellan, Versus Series (2020)
iPhone quarantine collage
8 x 5 in.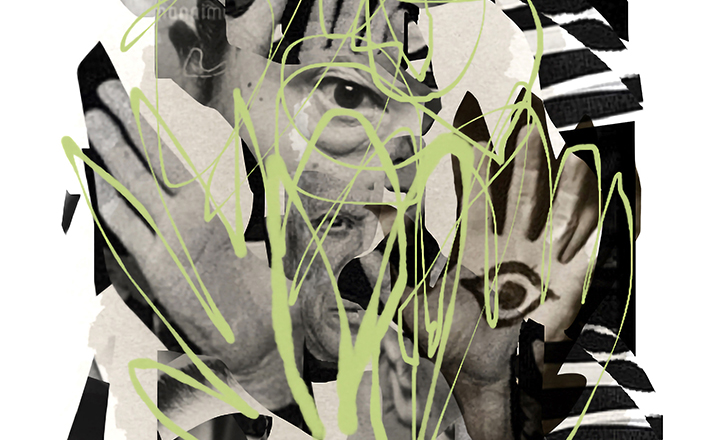 Pikamoto and Tarosso, Versus Series (2020)
iPhone quarantine collage
8 x 5 in
May 9, 2021 - 5:21pm