Event Date:
Saturday, January 11, 2020

to

Sunday, December 6, 2020
WARNING
The exhibition Hostile Terrain 94 contains material that may be disturbing to some audiences, including: 
Belongings left behind by migrants while crossing the Sonoran desert at the Arizona/Mexico Border
Hostile Terrain 94 (HT94) is a participatory political art installation that highlights the thousands of migrants who have perished while crossing the rugged, vast Arizona/Mexico border. The installation consists of a 20-foot-long map of the area and is populated with over 3,200 handwritten toe tags, filled out over the course of the exhibition by the public. These tags contain information about those who have perished while migrating including name (if known), age, sex, cause of death, condition of the body, and location. The AD&A Museum's version of (HT94) is uniquely conceived to include the wall graphic and a combination of videos and images from the desert, audio interviews with migrants, and an assortment of discarded or lost objects that people use to survive the harsh desert environment.    
HT94 is intended to memorialize and bear witness to the thousands who have died as a result of the federal border enforcement program known as Prevention Through Deterrence. Iterations of this installation will be presented in 150 venues around the world between May and November of 2020. The final installation will occur in Washington D.C. and be constructed with tags from all 150 locations. This exhibition is organized by the Undocumented Migration Project (UMP), a long-term anthropological study of clandestine movement between Latin America and the United States that uses ethnography, archaeology, visual anthropology, and forensic science to understand this violent social process. The UMP is directed by UCLA Anthropology and Chicana/o Studies Professor Jason De León, a 2017 MacArthur Fellow. 
This exhibition is co-sponsored by the Department of History of Art and Architecture and The Department of Chicana/o Studies.  
This show was originally scheduled to run from January 11 - December 6th, 2020, in the Art, Design & Architecture Museum. Due to the COVID-19 closures on UCSB campus, the exhibtion was converted to an online exhibition on March 17th, 2020. 
See our other online exhibitions here
Associated Materials 
Press
Audio and Video 
Michael Wells and Jason DeLeón. Hostile Terrain, 2017-2020.  Drone footage of Arizona Running loop. 
Images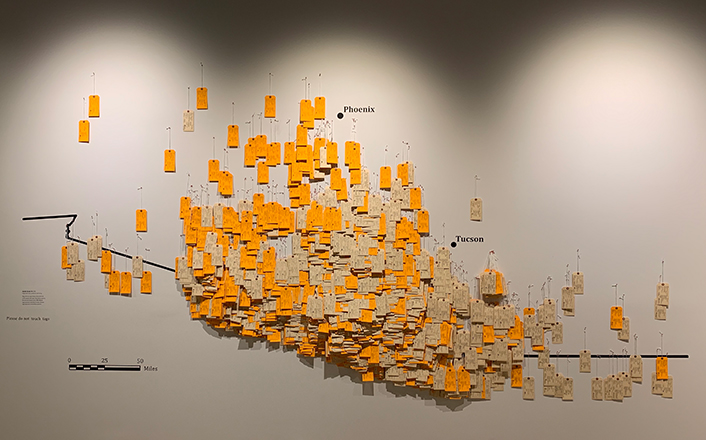 An example of the finished mural. Courtesy of the Undocumented Migration Project.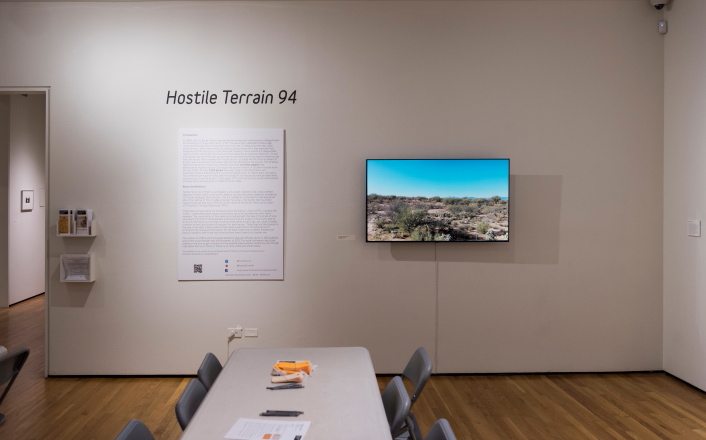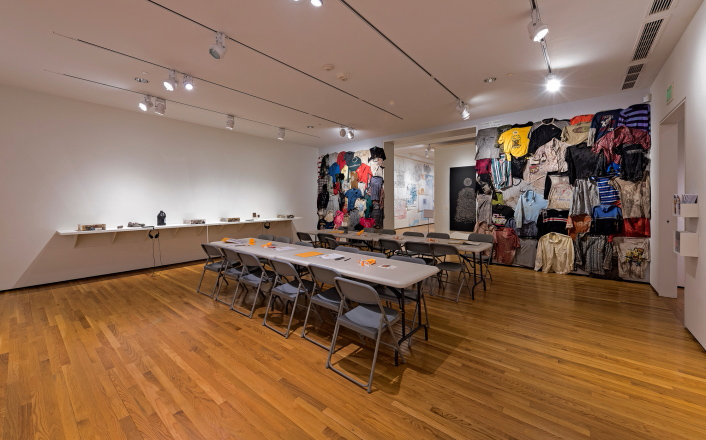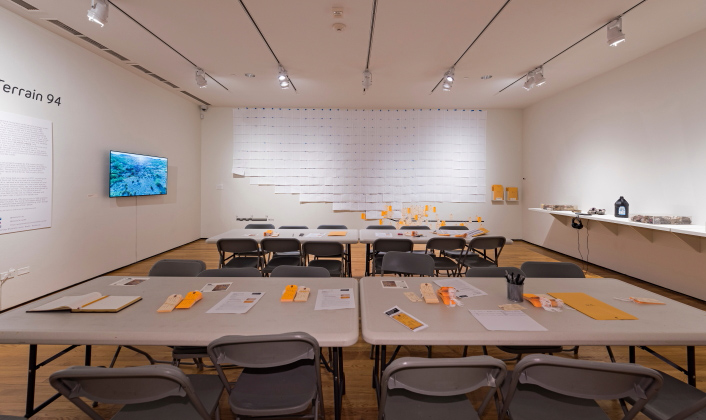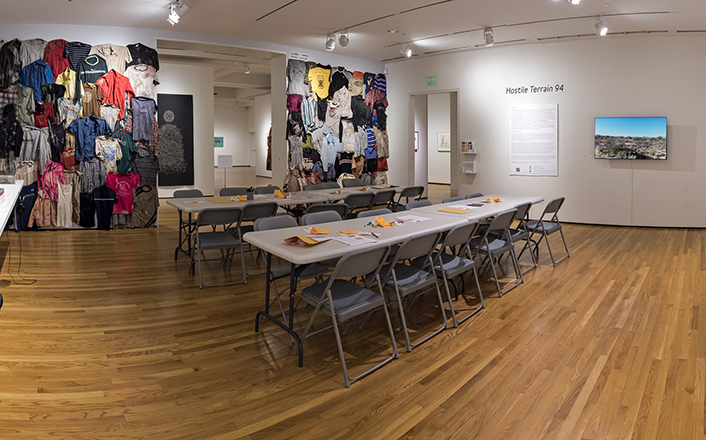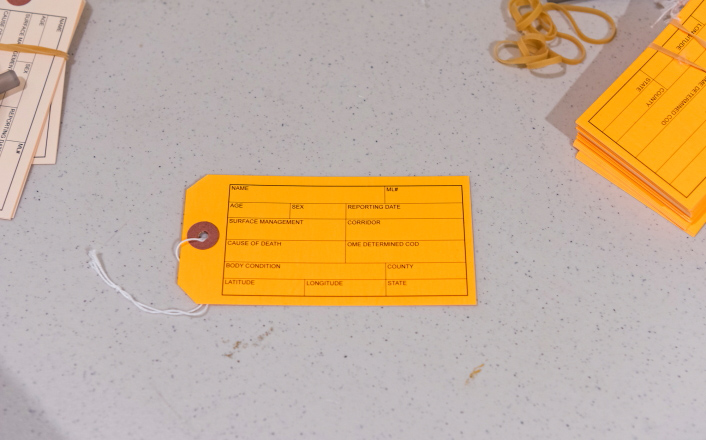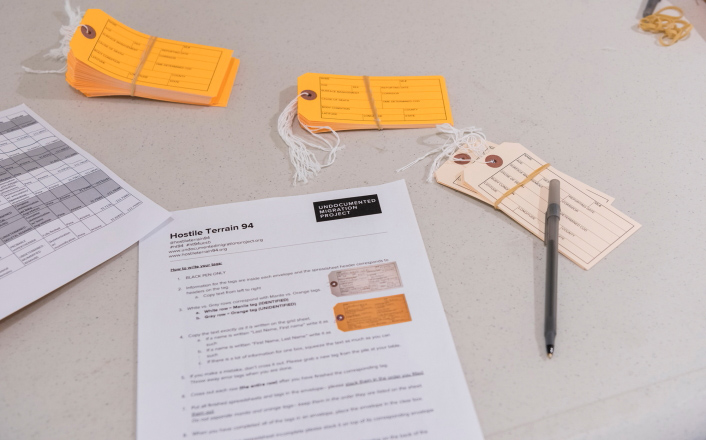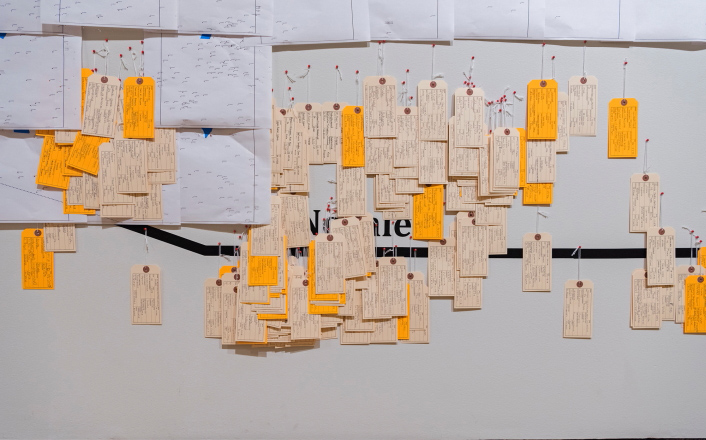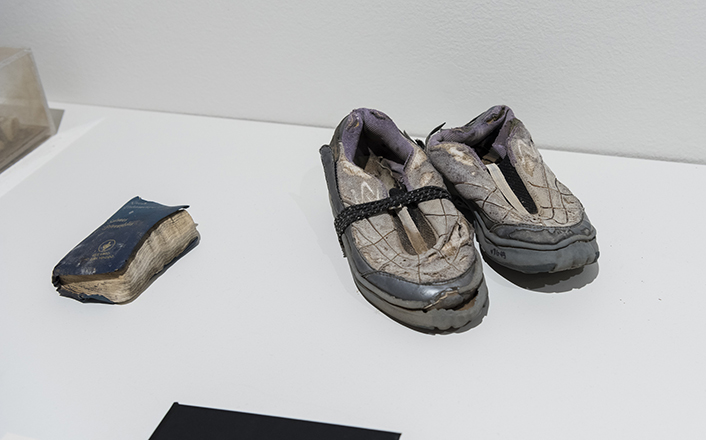 Water bottle and shoes. Black water bottle (2010); Women's repaired shoes (2013). Objects collected in the Sonoran Desert.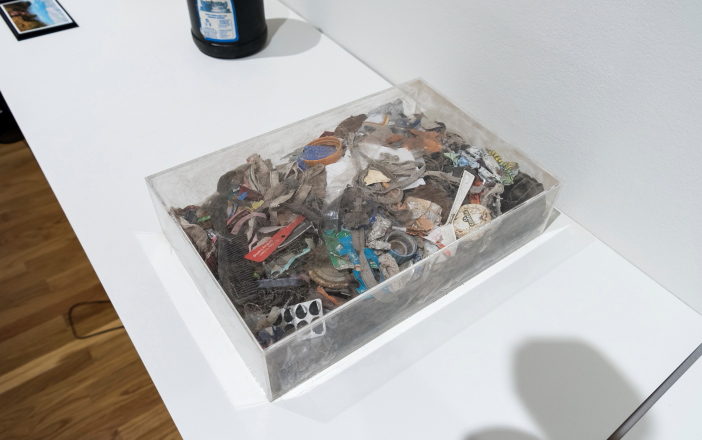 Objects collected in the Sonoran Desert of Arizona, 2018. Each vitrine represents a different archaeological site.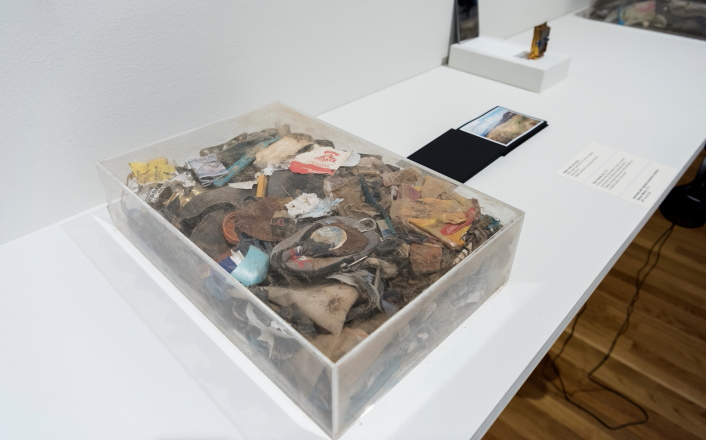 Migrants' clothes left behind in the Arizona desert, 2009-2013.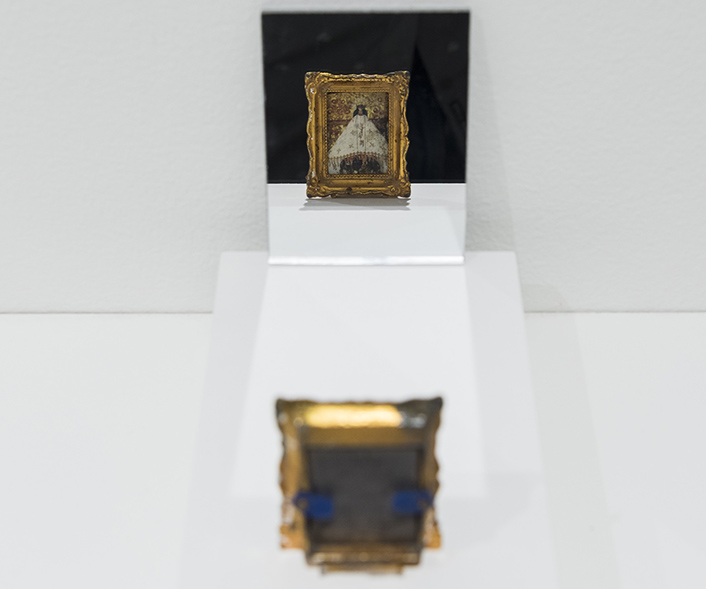 "Cuidate mucho mi amor".  Migrants religious relic and bible found in the Sonoran Desert, Arizona. 
Images by Tony Mastres. 
August 7, 2019 - 2:49pm