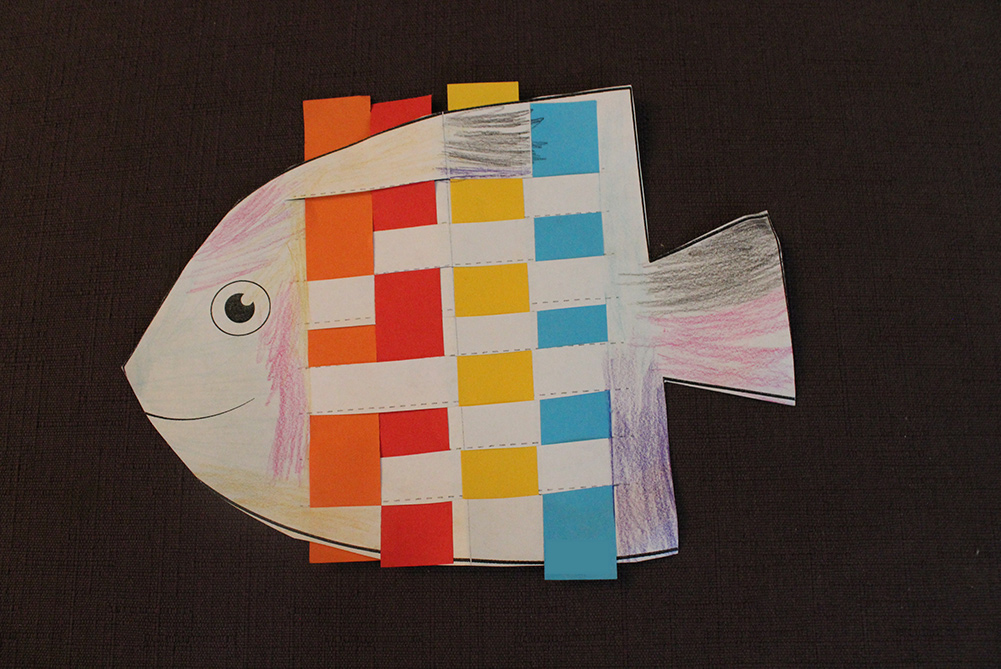 The Education & Outreach Program Interns designed activities to engage adults and children alike. Each link below offers a brief art history lesson and an accompanying project that can be completed with common supplies from around the house. These activities will inspire an interest in art and art history, promote creativity, encourage close looking, and develop global awareness.
Art history lessons and art activities:
Image: Paper Weave Fish, courtesy of the 2020 Kinder Art Exhibit.