Event Date:
Saturday, May 8, 2021

to

Thursday, July 1, 2021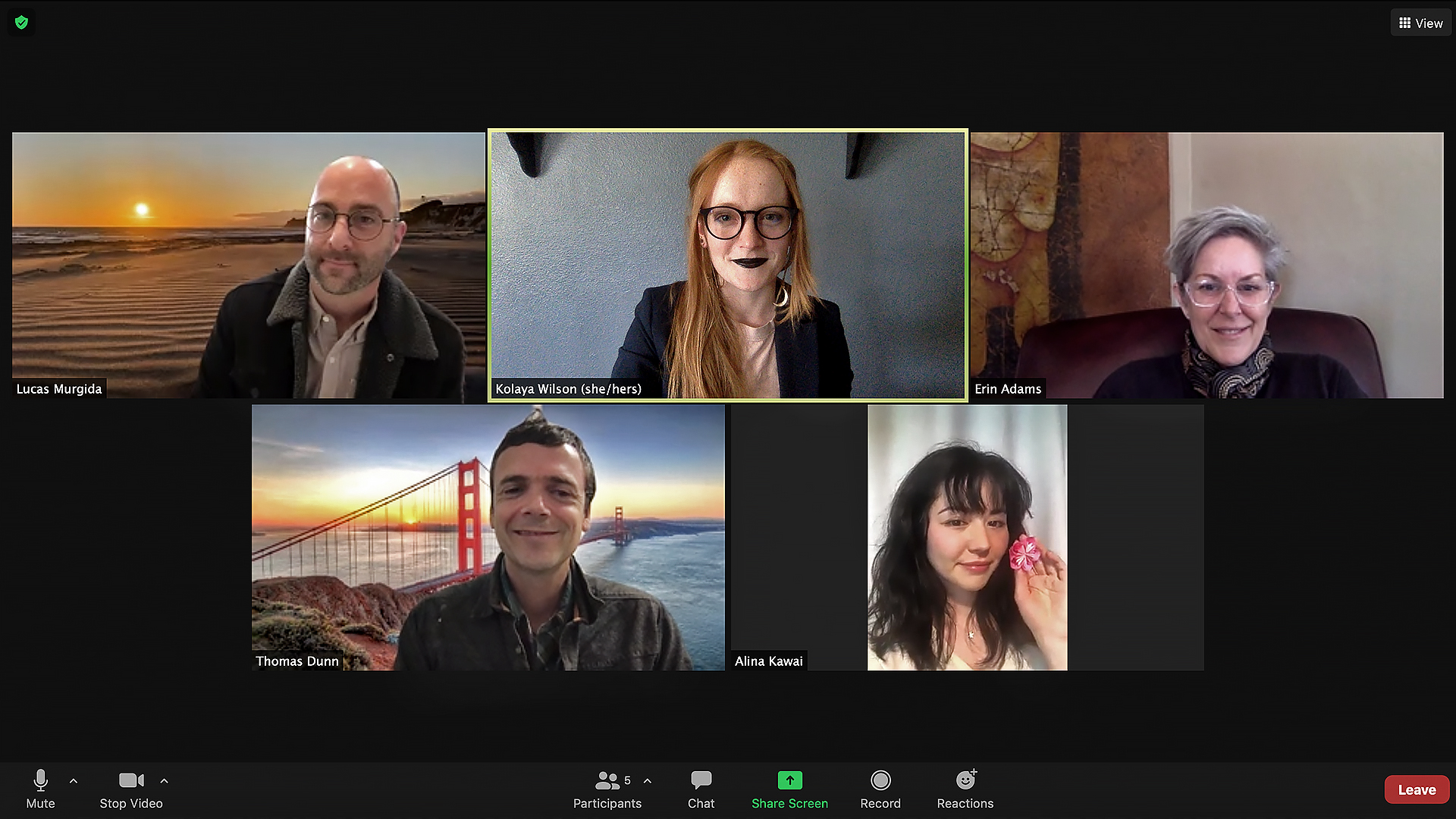 The AD&A Museum is pleased to announce the annual Master of Fine Arts (MFA) Thesis Online Exhibition.
Featured in 2021 UC SANTA BARBARA, MFA THESIS EXHIBITION are the multidisciplinary works of Erin Adams, Tom Dunn, Alina Kawai, Lucas Murgida, and Kolaya Wilson. Although our artworks certainly reflect the turbulent time that every citizen of the world has experienced since the beginning of the COVID-19 pandemic, they are not necessarily derivative of it. Aside from the solidarity that we feel as a group, bound by this experience, we do not assert that there is a consistent theme that unifies all of our work together, however, at the same time this show is not simply a showcase of our individual practices. On our own terms, it is a testament to our deep dedication to the art of teaching and to the wellbeing of our loved ones during a time that none of us anticipated nor planned for. Our goal is to provide an exhibition that brings us together as a virtual community, unified by the unprecedented historical moment which is still evolving. We hope that you will enjoy our new insights and invite you to reimagine a future informed by our experiences as the world begins to emerge from isolation. We would like to thank all of the faculty and staff of the Department of Art, our interdepartmental allies at UCSB, the AD&A Museum, our fellow graduate and undergraduate students, and our families and friends that have all helped us bring our degrees to fruition and make this time truly worthwhile. 
Please click on each student's name to access their respective statement and projects.
Congratulations to all!
Video recording of the Live Online Exhibition Opening, May 28, 5-7 pm PT, now available:
April 8, 2021 - 5:34pm