Event Date:
Thursday, September 1, 2022

to

Sunday, January 29, 2023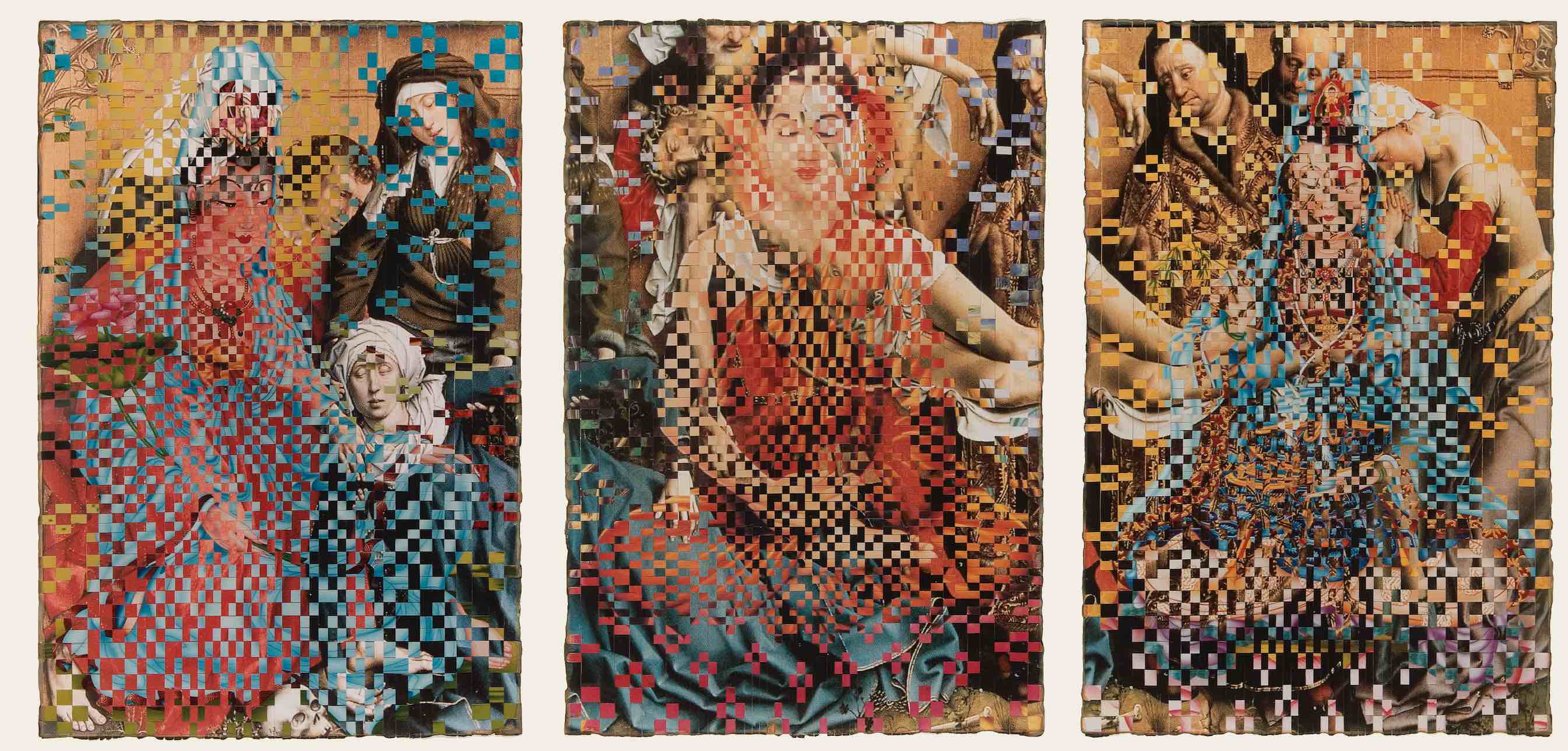 Building on the power of art to comfort and uplift the soul, the exhibition Momentary Stillness provides a quiet space for gathering and contemplation. A selection of paintings, prints, watercolors and sculptures with profound meanings creates an environment propitious to slow down and look beyond. The ultimate aim of this project is to prompt an internal dialogue with the works on display and facilitate a mental escape, even if temporary, from the daily pressures and uncertainties that the global pandemic has emphasized in the recent past. 
Image: Dinh Q. Lê, Altarpiece #1, 2001. C-print with linen tape. Museum purchase. Triptych produced with traditional Vietnamese weaving methods. Art, Design & Architecture Museum; UC Santa Barbara.
November 6, 2020 - 5:03pm