Event Date:
Saturday, September 25, 2021

to

Sunday, May 1, 2022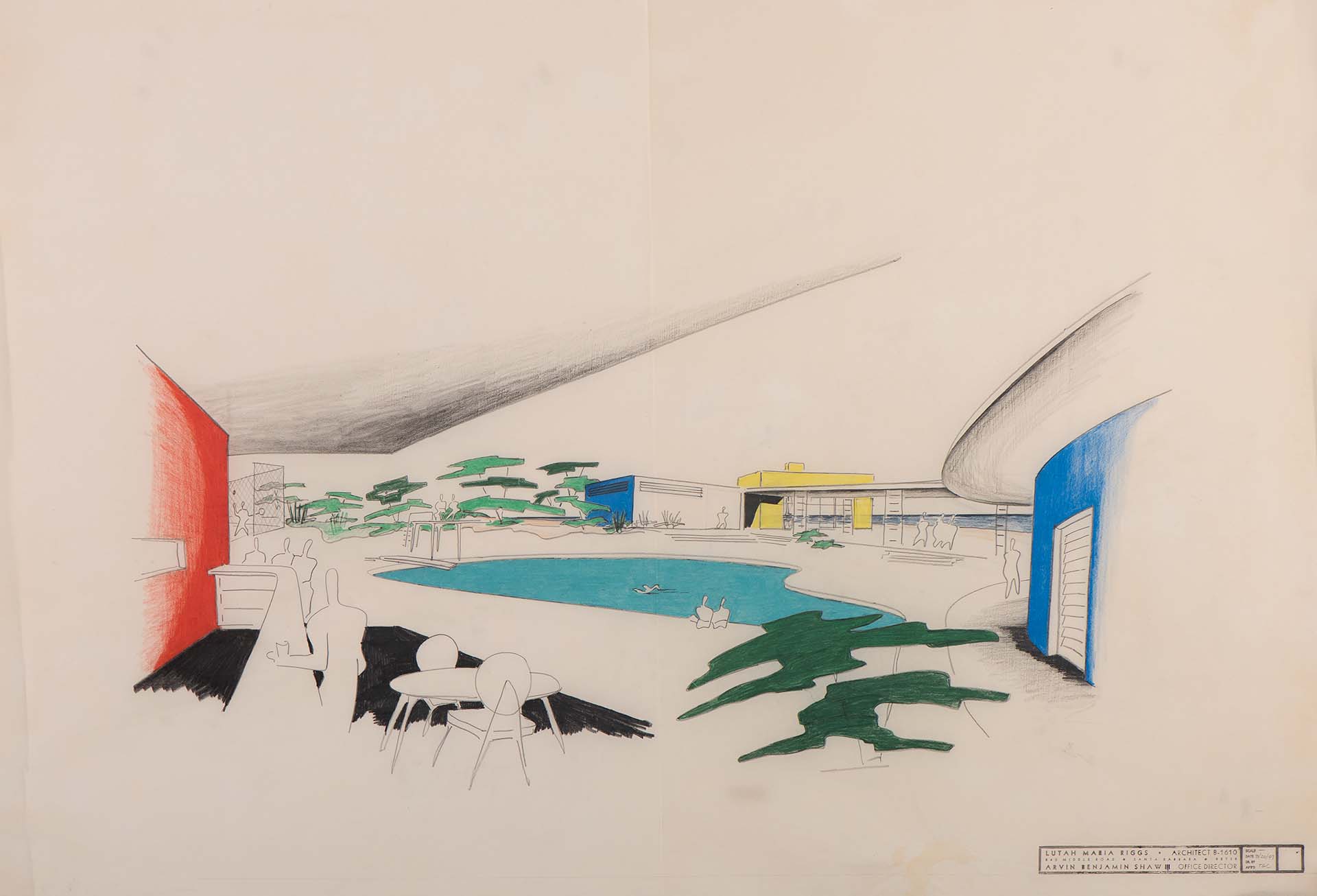 From Riggs to Neutra and Niemeyer: Tremaine Houses, 1936-1977 presents four mid-twentieth century modern homes in and around Santa Barbara. From the late 1930s to the early 1970s, Burton G. & Emily Tremaine and Warren D. & Katharine ("Kit") Tremaine commissioned approximately thirty architecture projects in the U.S. and abroad, among them designs by Frank Lloyd Wright and Philip Johnson.  
Yet, it was the houses built and projects by Lutah Maria Riggs and Arvin B. Shaw, Richard Neutra, Oscar Niemeyer, and Paul L. Soderburg for sites in Santa Barbara County that lastingly inscribed the name Tremaine into the history of mid-twentieth-century modern architecture.
Borrowing its title from the famous 1949 exhibition From Le Corbusier to Niemeyer: Savoye House – Tremaine House, 1929-1949 at MoMA in New York, From Riggs to Neutra and Niemeyer: Tremaine Houses, 1936-1977 tells the story of the moment when Santa Barbara made modern architectural history in the mid-twentieth century.
This exhibition is curated by Professor Volker M. Welter, Department of History of Art and Architecture at UC Santa Barbara, with generous support from The Brent R. Harris Charitable Fund.
Image: Lutah Maria Riggs (American, 1896-1984) & Arvin B. Shaw, III (American, 1916-1973). Beach club (not realized), Serena Beach, near Montecito, California. Perspectival view of swimming pool, 1947. Lutah Maria Riggs papers, Architecture and Design Collection. Art, Design & Architecture Museum; University of California, Santa Barbara.
ASSOCIATED PROGRAMMING:
 
July 14, 2020 - 11:03pm