Event Date:
Monday, May 4, 2020

to

Friday, May 15, 2020
For the last 46 years, The Santa Barbara Summer Solstice Celebration has filled the streets of the city´s downtown with a parade of colorful floats, giant puppets, whimsical costumes, and music troupes to welcome the longest day in the calendar. Attracting 100,000 visitors and engaging 800 participants, the festival is the largest art event in Santa Barbara County. This year, due Covid-19, it will be held entirely online with a virtual parade and events scheduled for solstice day, June 20, 2020.
The AD&A Museum is pleased to partner with the event´s organizers in the presentation of Faces, a selection of photographs by participants in the parade that highlight the collective spirit behind it. Echoing the Summer Solstice´s joyful energy, these photos are a modest yet eloquent sampling of the festival´s diversity and ethos. They also pay homage to some of the celebration´s most devoted instigators and pros.
For more information on the festival please
click here.
Click on images to see full view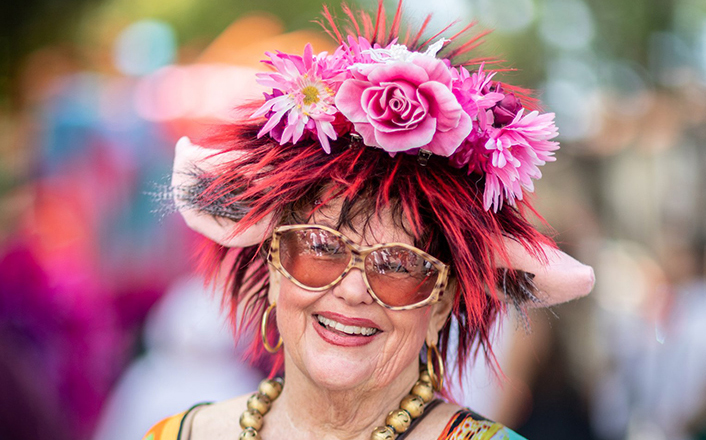 Claudia Bratton, Summer Solstice Celebration Executive Director to 2015 in her "Trollstice" Costume for the 2019 Parade with the theme of "Wonder". Photo by Fritz Olenberger (2019).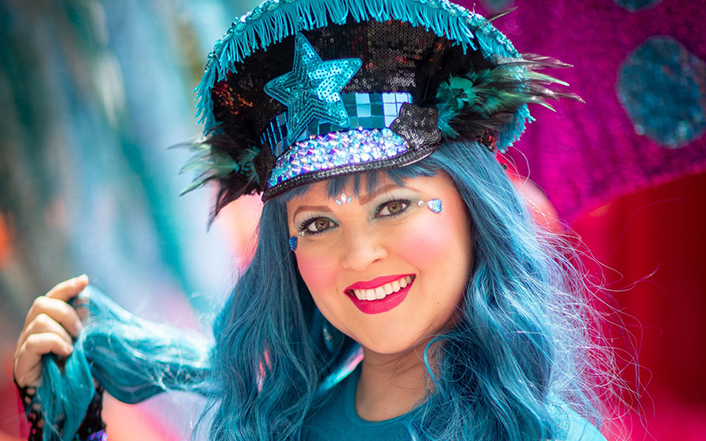 DJ Darla Bea, who grew up participating in the parade. Photo by Fritz Olenberger (2019).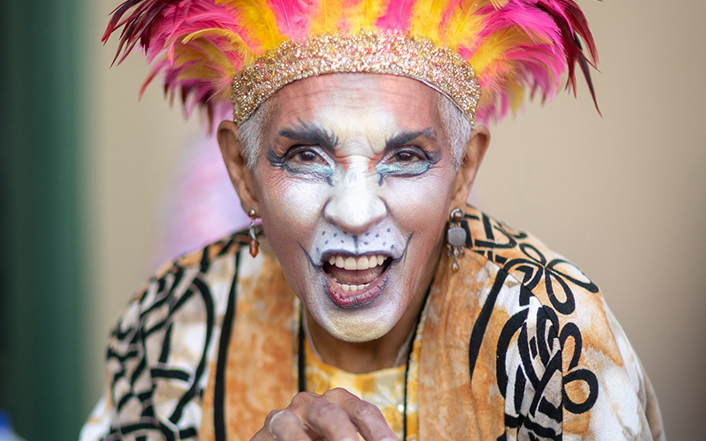 Joan Melendez, a long time Solstice Artist in Resident, mask maker and face painter. Photo by Fritz Olenberger (2019).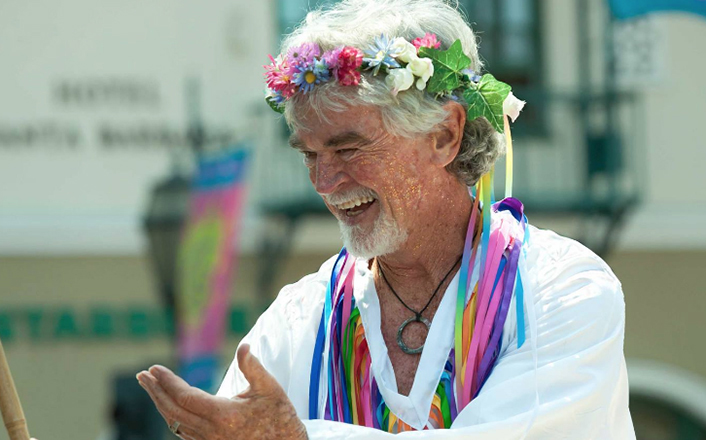 Marc McGuiness is a long time environmental advocate and author of "Rise Above" a book on stilt walking. He and his family are a staple of the annual Summer Solstice Celebration and can be found stilt walking year after year. Photo by Rob Hoffman (2016).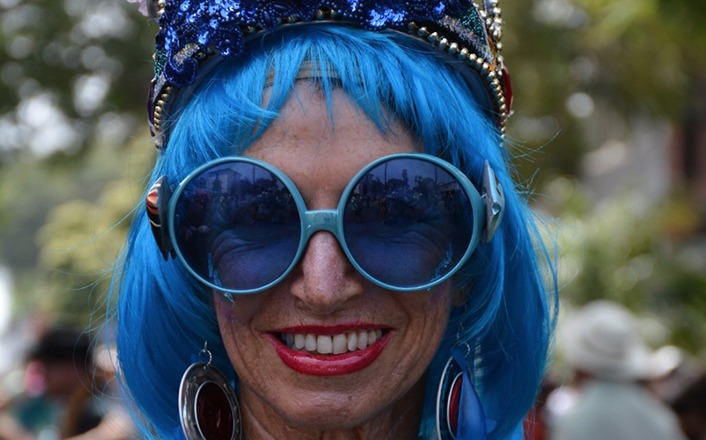 A parade participant donning her costume in the Summer Solstice Parade. Photo by John Malony (n.d.).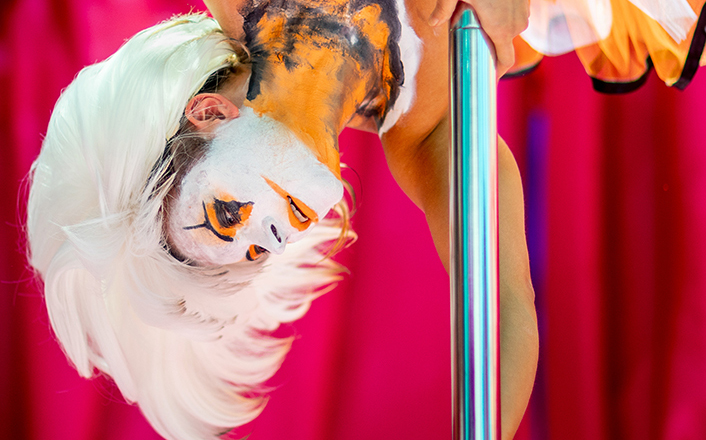 A performer in the 2019 Solstice parade. Photo by Fritz Olenberger (2019).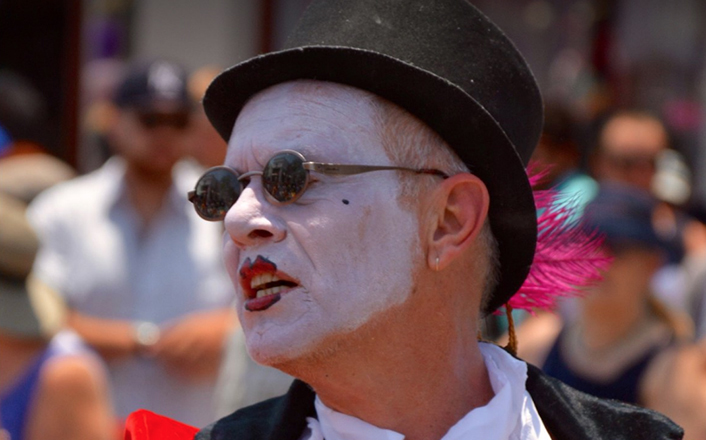 Steven Lovelace has taught more people in Santa Barbara and the Solstice parade how to dance than anyone can count. Photo by John Malony (2016).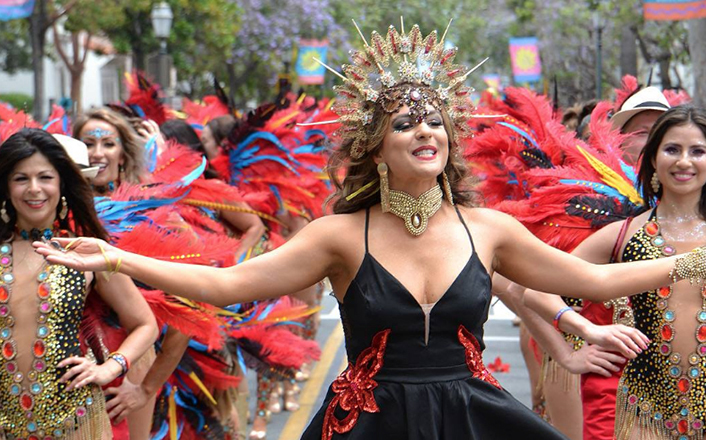 Brazilian performer Vanessa Isaac is the founder of Hip Brazil, a lifestyle company that promotes the unique style and vibrant culture of Brazil to the world. Her group is a showstopping performance at the annual Santa Barbara Solstice parade. Photo by Carlos Cuellar (2019).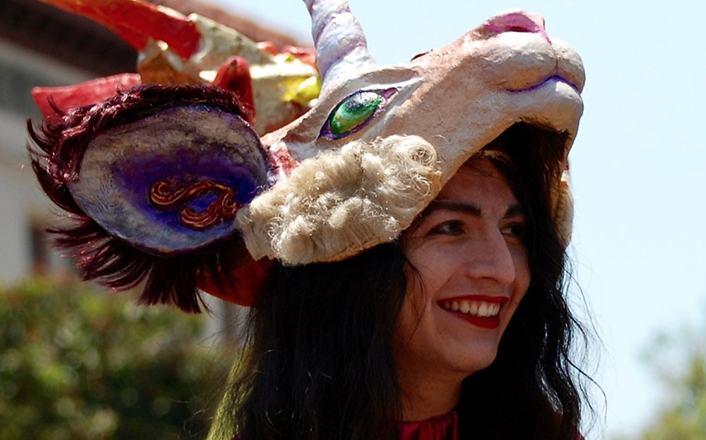 Violet Bast, a talented Solstice mask maker in her costume has taught hundreds of participants of all ages how to make masks year after year. Photo by Robert Bernstien (2016).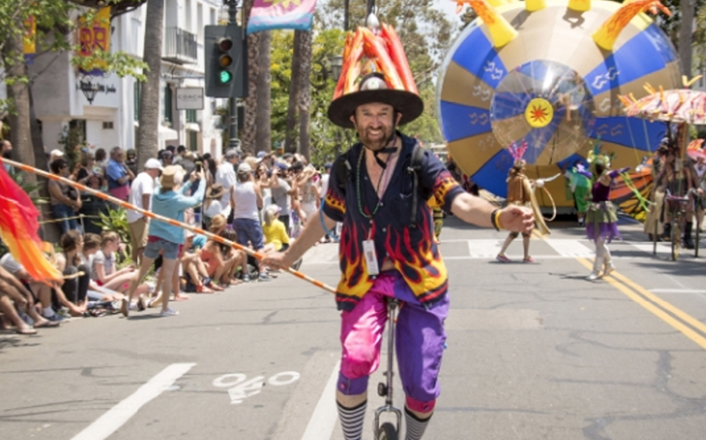 Robert Bernstien, long time Solstice photographer, unicycler and workshop participant, at the finale of the 2016 parade with Pali X-mano's inflatable art float "the Comet" in the background that came after a Santa Barbara windstorm several years later. Photo by Rob Hoffman (2016). 
May 4, 2020 - 6:18pm