Event Date:
Saturday, September 25, 2021

to

Sunday, May 1, 2022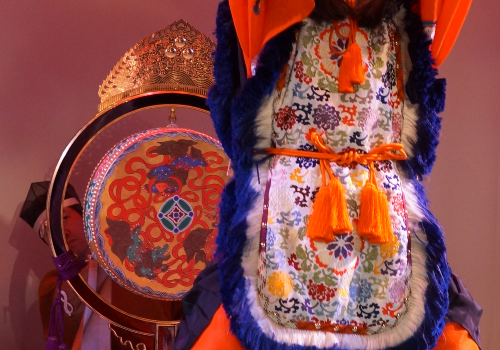 Gagaku, which translates to "elegant music," is the classical music and dance of the Imperial Court of Japan and an important component of Buddhist and Shinto liturgies. It originated in ancient China and the Korean peninsula, and incorporated influences from India, Persia, and Southeast Asia. In Japan, these influences blended with ancient indigenous songs and dance taking on original characteristics. 
This exhibition explores the history of Gagaku through a display of the unique instruments played by Gagaku musicians, along with costumes, photographs and videos, and other artifacts. This exhibition features loans from the Henry Eichheim Collection of Musical Instruments at the UC Santa Barbara Department of Music, UCLA Department of Ethnomusicology World Music Instrument Collection, Scripps College, Kokugakuin University Museum, Tokyo, Richard C. Rudolph East Asian Library, Charles E. Young Research Library, UCLA, and the personal collection of Professor Fabio Rambelli, Chair of the Department of Religious Studies at UC Santa Barbara.
The exhibition is organized by the AD&A Museum in collaboration with Professor Rambelli, and made possible thanks to the generous support of the WT Family Fund, the International Shinto Foundation Endowed Chair in Shinto Studies, the Department of Religious Studies, and the Department of East Asian Languages and Cultural Studies at UCSB.
Image above: Gagaku performance with Taiko drum, from Gagaku Workshops: Court Music and Dance from Japan, March 5-6, 2020. Photograph by Daigengna Duoer.
Learn more by dowloading the exhibition pamphlet (click to download):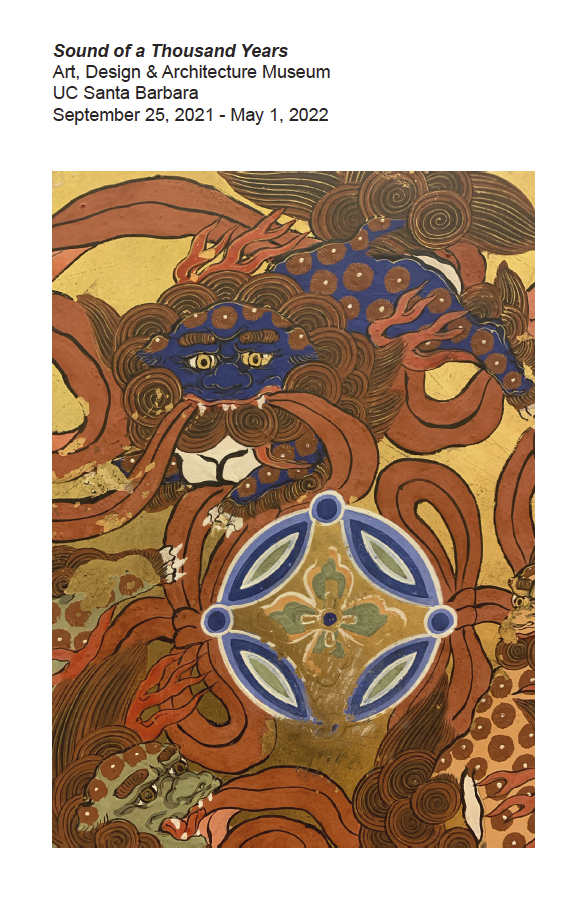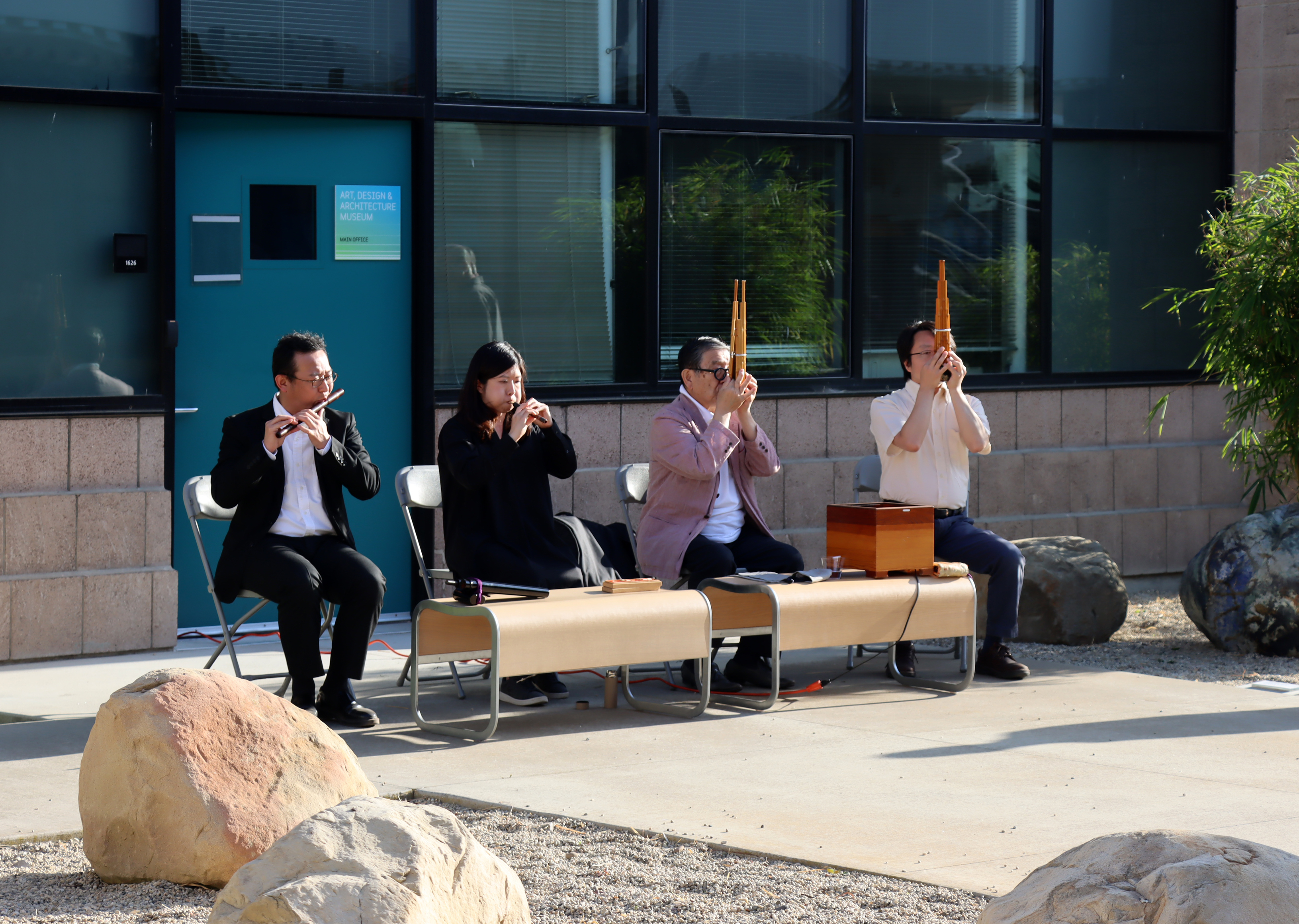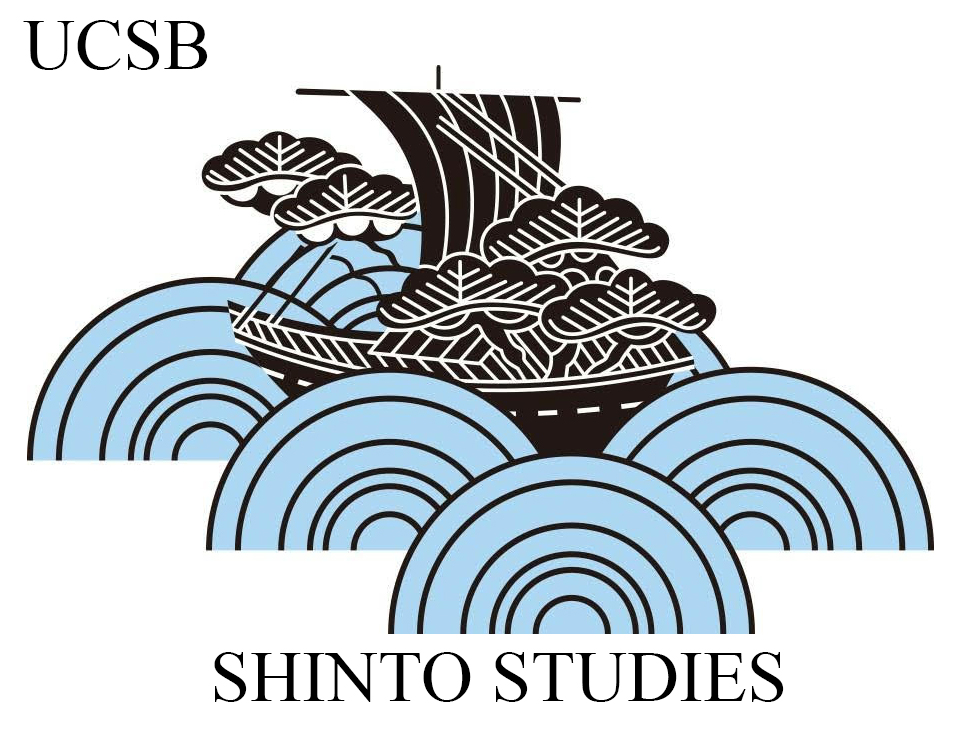 April 3, 2020 - 4:45pm