Event Date:
Saturday, September 28, 2019

to

Sunday, December 8, 2019
Opening reception September 27, 5:30-7:30pm
Landscape architect and artist Isabelle Greene (b. United States, 1934) studied as a botanist, became a botanical illustrator, and then undertook art studies at UCSB. Inadvertently, she also began dealing with landscape, through her desire to bring to people her love of the natural landscape. Her first commission in 1964 quite naturally utilized native plants and other sustainable features. It was her deep curiosity about the well-working of natural systems and the beauty of the western geography that propelled her forward. Constantly innovating to meet challenges, her successful experiments became known worldwide and she was hailed one of the originators of modern landscape design. She has designed hundreds of gardens throughout the nation, especially in Southern California, and has been awarded many accolades for her designs.
This exhibition captures some of Greene's outlook through her artistic works on paper. Pulling from the acquisition of her landscape architecture drawings in the AD&A Museum's Architecture and Design Collection, and from Greene's own extensive archive of her art work, the exhibition highlights some of the different mediums Greene employs in her art and a range of design plans developed for her landscape architecture commissions.
With the acquisition of the Isabelle Greene Landscape Architecture Records archive, the Architecture and Design Collection greatly expanded its holdings of late-twentieth century landscape architecture in Southern California. Greene's first 54 years of work, covering 1964 until circa 2008 and spanning over 100 linear feet (over 460 rolls, numerous flat files, and boxes of project files), were transferred to the ADC over the course of 2016-2018. Since Isabelle Greene and Associates is still very much an active firm, her recent, current, and ongoing projects will be transferred at a later date, as part of an ongoing and evolving acquisition.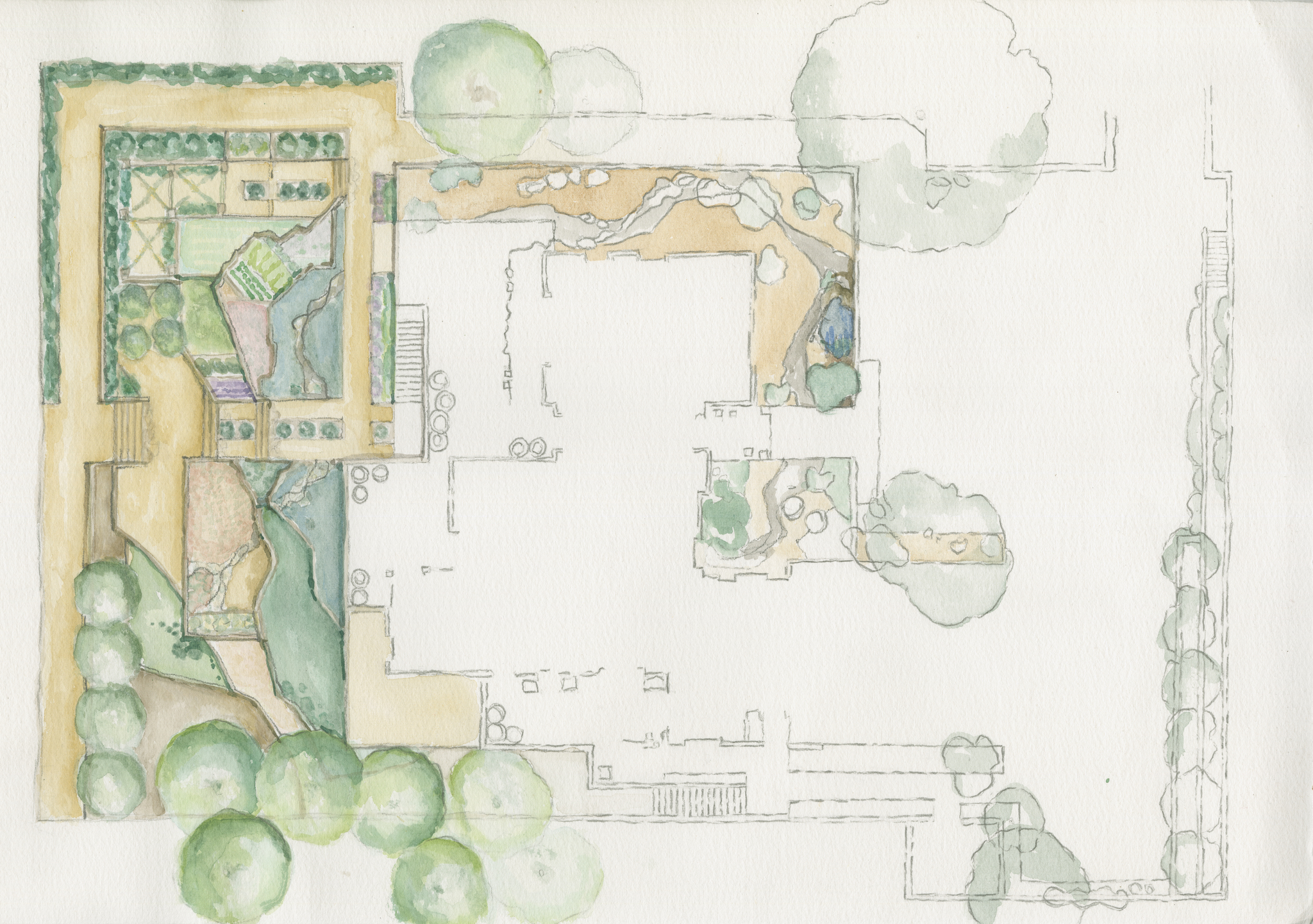 Image: 
Isabelle Greene, Valentine Garden Plan (detail), graphite on vellum, 12 1/4 x 18 1/8." Unknown artist, rendering. Isabelle Greene Landscape Architecture Records, AD&A Museum.
August 6, 2019 - 9:18am