Event Date:
Saturday, September 28, 2019

to

Sunday, December 8, 2019
Opening reception September 27, 5:30-7:30pm. 
How do buildings designed by famous architects shape their users' life? What is it like to inhabit Rem Koolhaas' Maison à Bordeaux (France) or to work at Renzo Piano's Beyeler Foundation in Riehen (Switzerland)? How has Richard Meier's Jubilee Church in Rome (Italy) changed its surrounding community, or how does the maintenance crew at Frank Gehry's Guggenheim Museum in Bilbao (Spain) clean the building's voluptuous windows?
The output of world-acclaimed filmmakers Ila Bêka (b. Italy, 1967) and Louise Lemoine (b. France, 1981) explores the relationship between people and design by portraying daily life at some of the most iconic buildings of the recent past. With an often humorous and sarcastic perspective, the couple highlights in their documentaries the commonalities that these buildings share with more generic architectures, all the while questioning the fetishistic regard that the former trigger.
During the Fall quarter of 2019, the AD&A Museum will screen a different film by Bêka & Lemoine every week. The series comprises, among others, documentaries filmed in buildings designed by architects who have practiced in California. Titles include, for example, Koolhaas Houselife, Inside Piano, Xmas Meier, and Gehry's Vertigo.
Join us for a Fall of award-winning films by Beka & Lemoine and get insight into the fresh visual language with which they are redefining the field of architectural documentaries.
PRELIMINARY SCHEDULE OF BÊKA & LEMOINE SCREENINGS: 
Sep 27 – Oct 10 – Koolhaas Houselife 
Oct 10 – Oct 17 – Xmas Meier 
Oct 17 – Oct 24 – Gehry's Vertigo 
Oct 24 – Oct 31 – Inside Piano 
Oct 31 – Nov 7 – Moriyama-San 
Nov 7 – Nov 14 – Infinite Happiness 
Nov 14 – Nov 21 – Barbicania 
Nov 21- Nov 27 – 25 Bis 
Nov 28 – Dec 8 – Herzog & DeMeuron Pomerol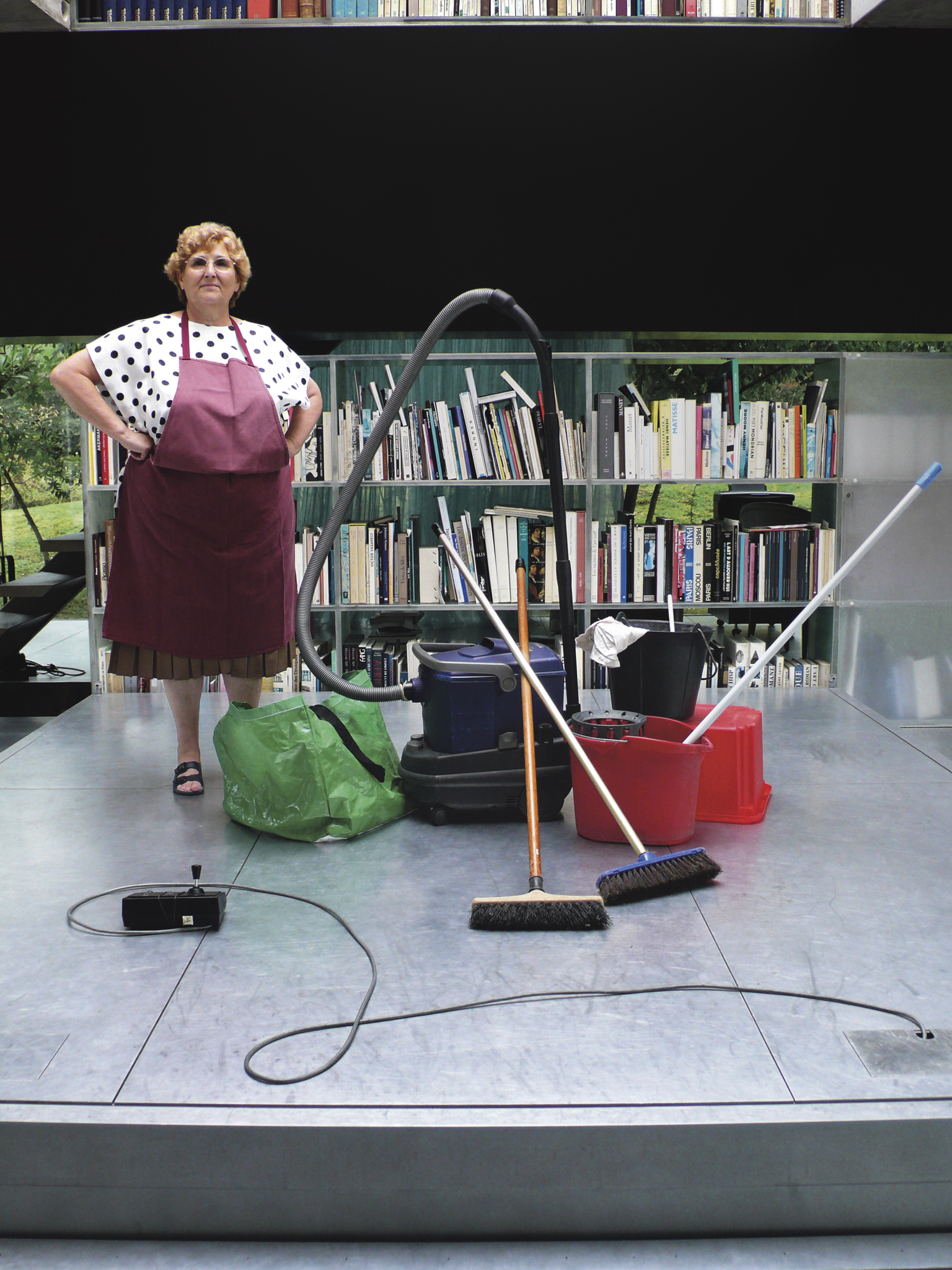 Image:
Ila Bêka and Louise Lemoine.
Koolhaas Houselife. 2008. 
Video (color, sound), 58 min. 
© 2016 Bêka & Lemoine.
July 17, 2019 - 9:54am