Event Date:
Tuesday, August 27, 2019

to

Sunday, May 10, 2020
As UCSB grew from a small liberal-arts college into a large Research One University, the plans for the campus buildings grew accordingly. This exhibition showcases some of the long range plans for the campus which are housed in the Architecture and Design Collection at UCSB's Art, Design & Architecture Museum. 
The exhibition features eight plans, from World War Two to 1990, which showcase both the subtle changes in size and scope of campus buildings, and large-scale plans that were designed but never implemented. For example, the campus master plan from local architects Soule & Murphy highlights a classically inspired, traditional liberal arts campus, while the later plans of Charles Luckman Associates brings in designs for linear, modern, and high-rise buildings. The University's complicated relationship with Isla Vista is also present in the design and vision of the plans.
Plans for the Future is organized by UCSB's AD&AMuseum, and curated by Julia Larson, Reference Archivist, Architecture and Design Collection.  It is a companion to
Campus by the Sea
, a UCSB Library exhibition opening October, 2019  in Special Research Collections (Third Floor Mountain Side).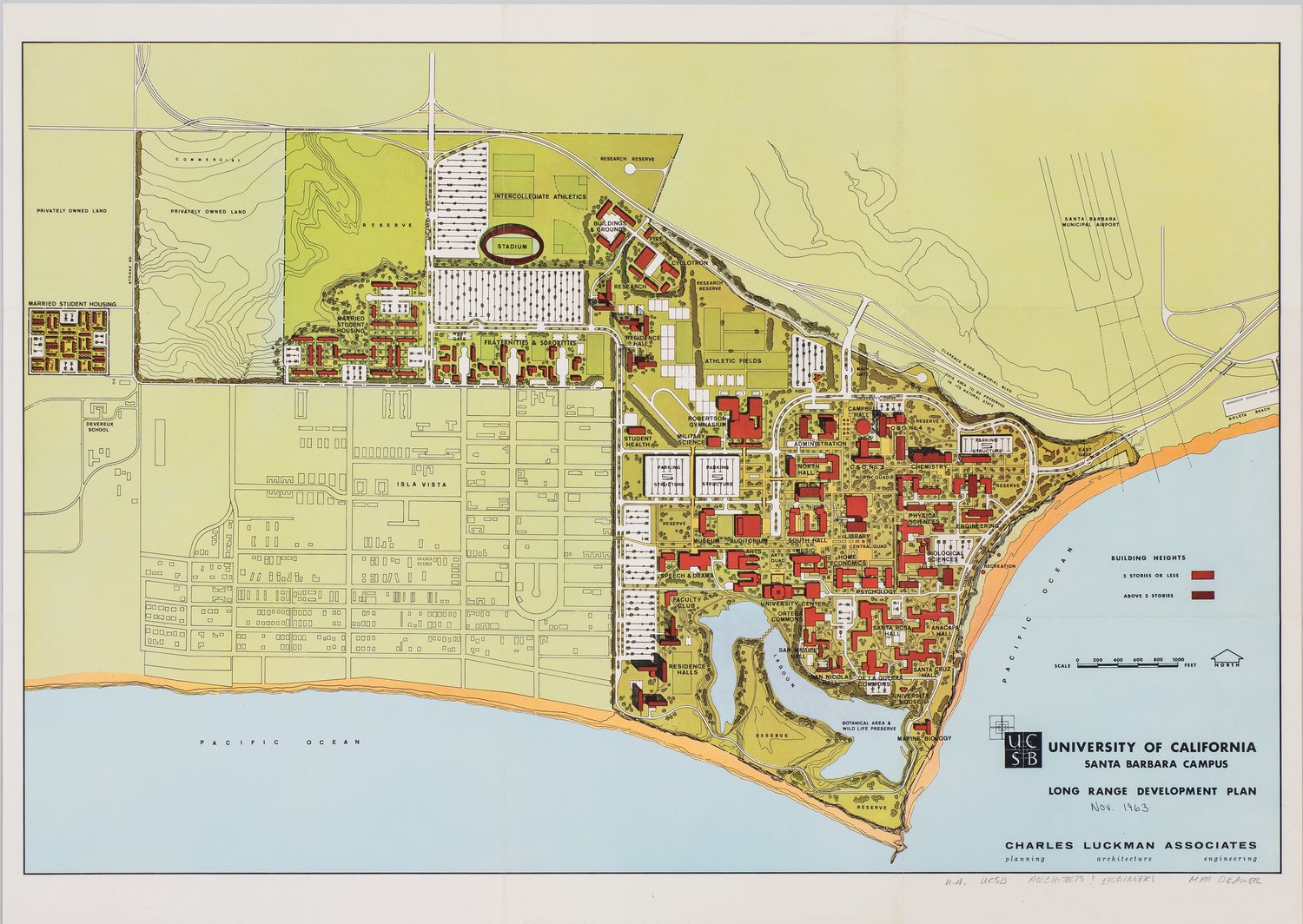 July 16, 2019 - 10:43am