Event Date:
Saturday, July 13, 2019

to

Sunday, September 1, 2019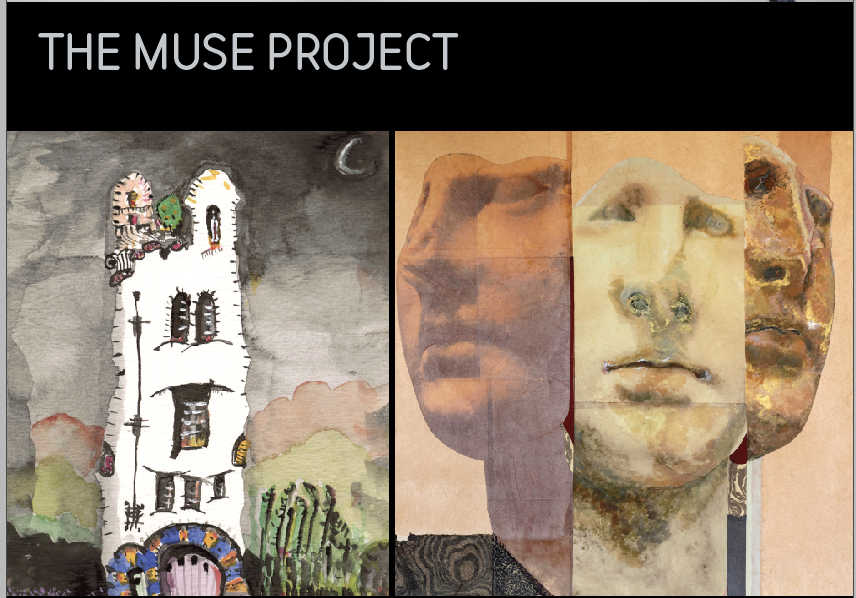 An opening reception will be held on July 26, 5:30 - 7:30pm. 
In line with the AD&A Museum's drive to investigate the outcomes of art and architecture's crosspollination, this exhibition focuses on the interdisciplinary creative process that characterizes the work of artist Mary Heebner and architect Jeff Shelton. Both Heebner and Shelton's practices revolve around cultures and traditions that developed in the Mediterranean basin centuries ago: While Heebner dissects images of Roman and Greek figures in collages and watermarked books to "bring them back to life," Shelton interprets popular Spanish building traditions in architectures and designs that expose his "less is more" sensitivity. 
To illustrate the artist and the architect's integrative working methodologies, the exhibition features Heebner's studies along with a few works from the Museum's architecture collection that the artist herself has chosen. Likewise, Shelton's projects are presented with his own selections from the institution's fine art holdings. In this context, for example, Heebner's Veiled/Unveiled series, a set of collages juxtaposing different facial angles of deities from the Antiquity, appear along the sensual house and garden that Oscar Niemeyer and Roberto Burle Marx designed for Burton Tremaine in Serena Beach, California. In a similar way, the colorful, methodical patterns that enliven the tiles and textiles that Shelton uses in many of his buildings' interiors accompany a distinctive Claes Oldenburg's print on graph paper.
As a result, a field of correspondences suggesting the reciprocity between art and architecture's conception emerges. The Muse Project is an invitation to engage with the materials presented, imagining ulterior connections among them. With it, the exhibition highlights creativity's relational nature, all the while it questions the scholastic and widely accepted division between the disciplines involved. 
April 29, 2019 - 9:06am