Event Date:
Saturday, July 13, 2013

to

Sunday, September 22, 2013
This exhibition displays building projects and designs that were intended for the University of California, Santa Barbara campus, but were never constructed or have yet to be completed. Organized by Tara Kopp '13, political science and art history undergraduate, this exhibition presents several of the possibilities that architects have envisioned for the campus throughout UCSB's history.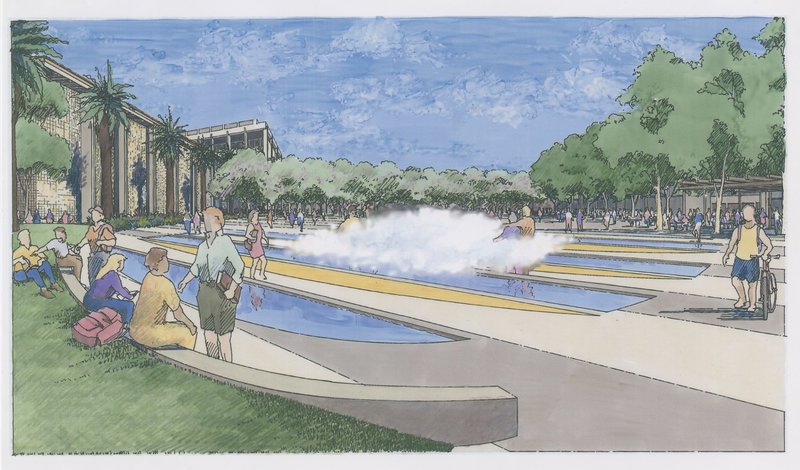 Wallace Roberts & Todd, Library Plaza, perspective, project (University of California, Santa Barbara), circa 1997; reprographic print, 8 1/2 x 11 in.
December 9, 2014 - 3:06pm