Event Date:
Saturday, September 23, 2023

to

Sunday, December 17, 2023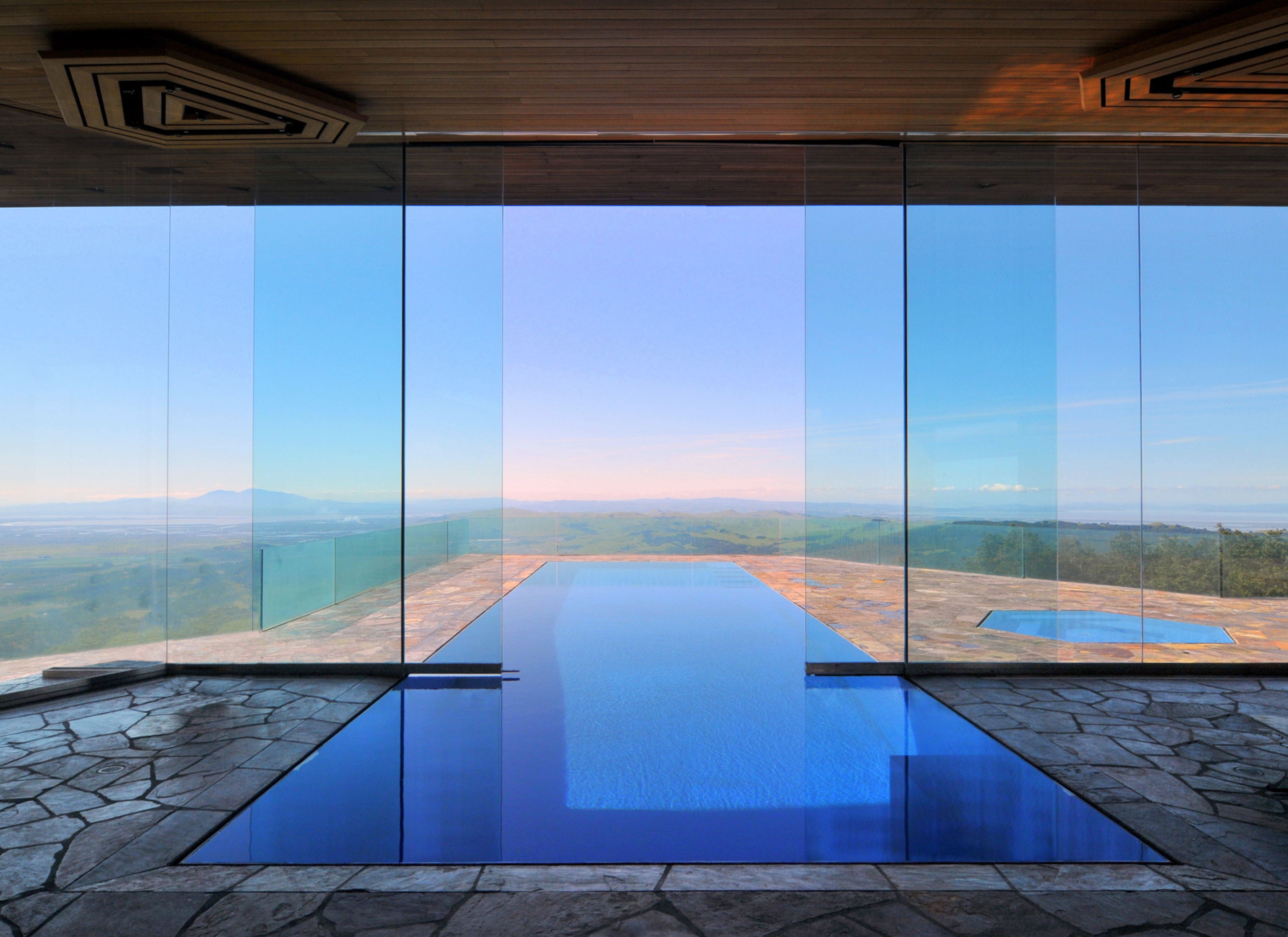 View from the interior of the 'House above the Morning Clouds,' 2009. Photograph by Tycho Saariste.
Amidst the pressing environmental concerns arising from the construction industry today, From Within shines a spotlight on the architect Helena Arahuete (b. Belgium, active in Los Angeles), whose work engages the natural world in an exceptionally sensitive manner. One of the few practitioners who still adheres to the original principles of organic architecture, introduced by Louis Sullivan and Frank Lloyd Wright over a century ago, Arahuete brings this tradition into the 21st century, integrating it with the current discourse on sustainability.
Organic architecture rejects codified styles. Instead, it fosters a creative process that, much like nature itself, evolves from within, engendering structures with profound beauty. Besides addressing functional needs and environmental conditions, this process of building seeks to harmonize all elements, or 'organs,' of a project among themselves as well as with their surroundings. Design strategies ensuring this cohesion range from defining a building's volume through geometries inspired by natural forms, to including water, vegetation and rocks in interiors, or using large spans of glass in exterior walls and locally sourced materials all throughout. As a result, organic structures boast robust, yet fluid profiles that often blur the boundary between architecture and landscape. 
Arahuete's interest in organic architecture dates back from her student years in Argentina. After graduating from the School of Architecture of the University of Buenos Aires, she further embraced the organic creed during a 23-year tenure at the office of renowned architect John Lautner in Los Angeles, where she eventually rose to the position of Chief Architect and Associate. Following Lautner's passing in 1994, Arahuete established her own firm and continued to work according to organic principles, while adapting them to evolving technological resources and her own values. Ever since, she has produced a unique body of work that not only responds to her clients' requirements and the environmental conditions of her projects' sites but also elevates experiential, environmental and structural design. 
As the first retrospective of Arahuete's career, From Within traces her significant contributions to organic architecture by focusing on her domestic projects, which prevail in her practice and afford a holistic glimpse of her innovative spirit. As such, the exhibition expands the scholarship of this chapter of architectural history, traditionally centered on the work of male practitioners.
From Within: The Architecture of Helena Arahuete is organized by the Art, Design & Architecture Museum and is curated by Silvia Perea, Curator of the Architecture and Design Collection. The exhibition is made possible thanks to the generosity of Mr. Ron Burkle and the AD&A Museum Council.
April 8, 2023 - 1:50am