Event Date:
Thursday, September 1, 2022

to

Sunday, January 22, 2023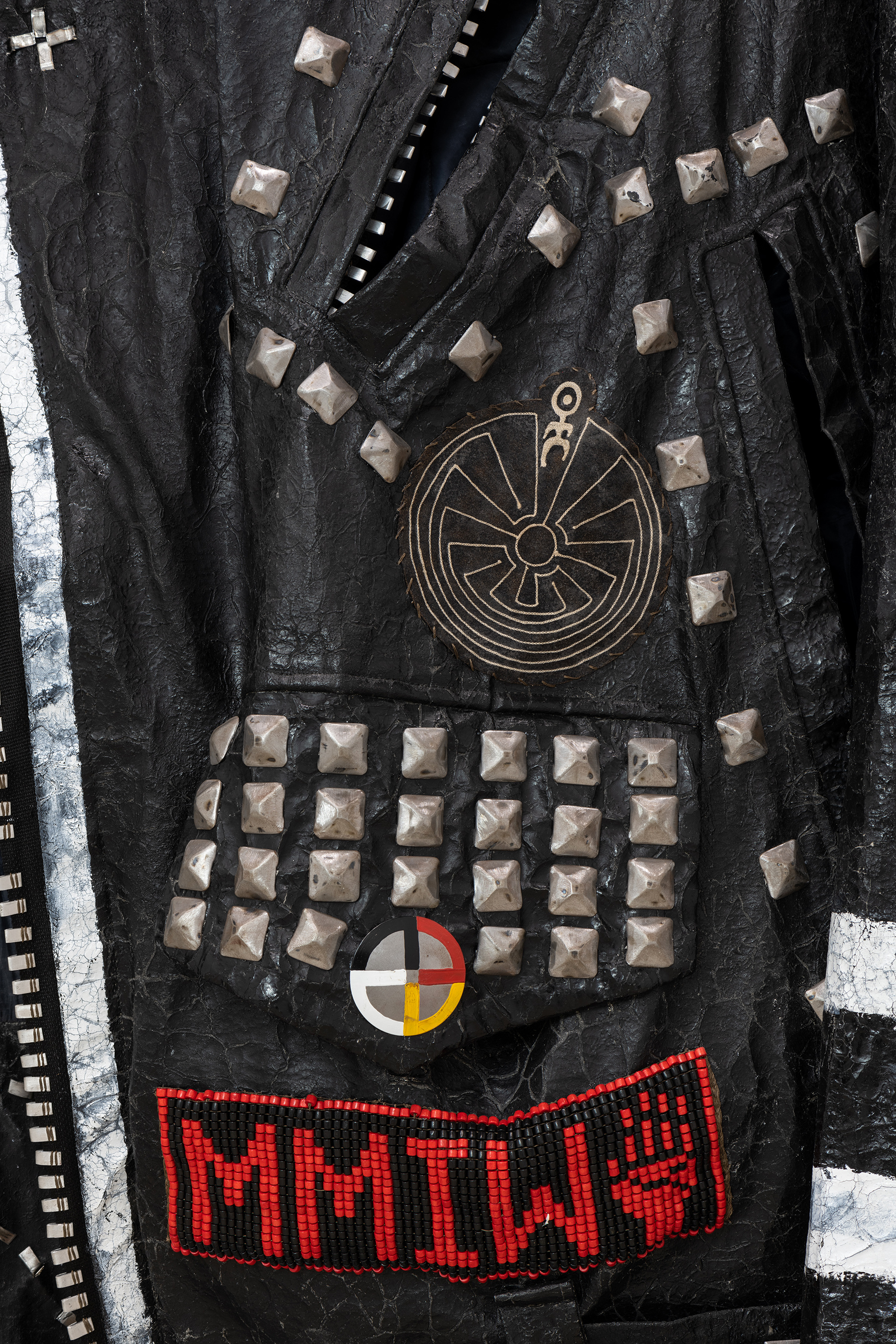 This fall, the AD&A Museum at UCSB presents the first solo museum exhibition of Indigenous, Los Angeles-based artist Ishi Glinsky. Working in a variety of media, which includes painting, drawing and sculpture, Glinsky investigates the traditional practices of his tribe, the Tohono O'odham Nation, as well as other North American Nations to create contemporary homages to sacred events and customs. These investigations often consist of a close study of the history and significance of a craft tradition, the committed apprenticeship of its technique, and its assimilation or transformation within Glinsky's artistic practice.
The exhibition will serve as an early career survey bringing together roughly 20 works including painting, sculpture and works on paper and will be followed by a scholarly monographic catalog.
IMAGE: Ishi Glinsky, Coral v. King Snake Jacket, 2019. Canvas, industrial adhesives, wax, wood beads, aluminum, steel, nylon, enamel paint, black pigment. Hammer Museum, Los Angeles. Purchased through the Board of Advisors Acquisition Fund.
June 3, 2022 - 11:43am