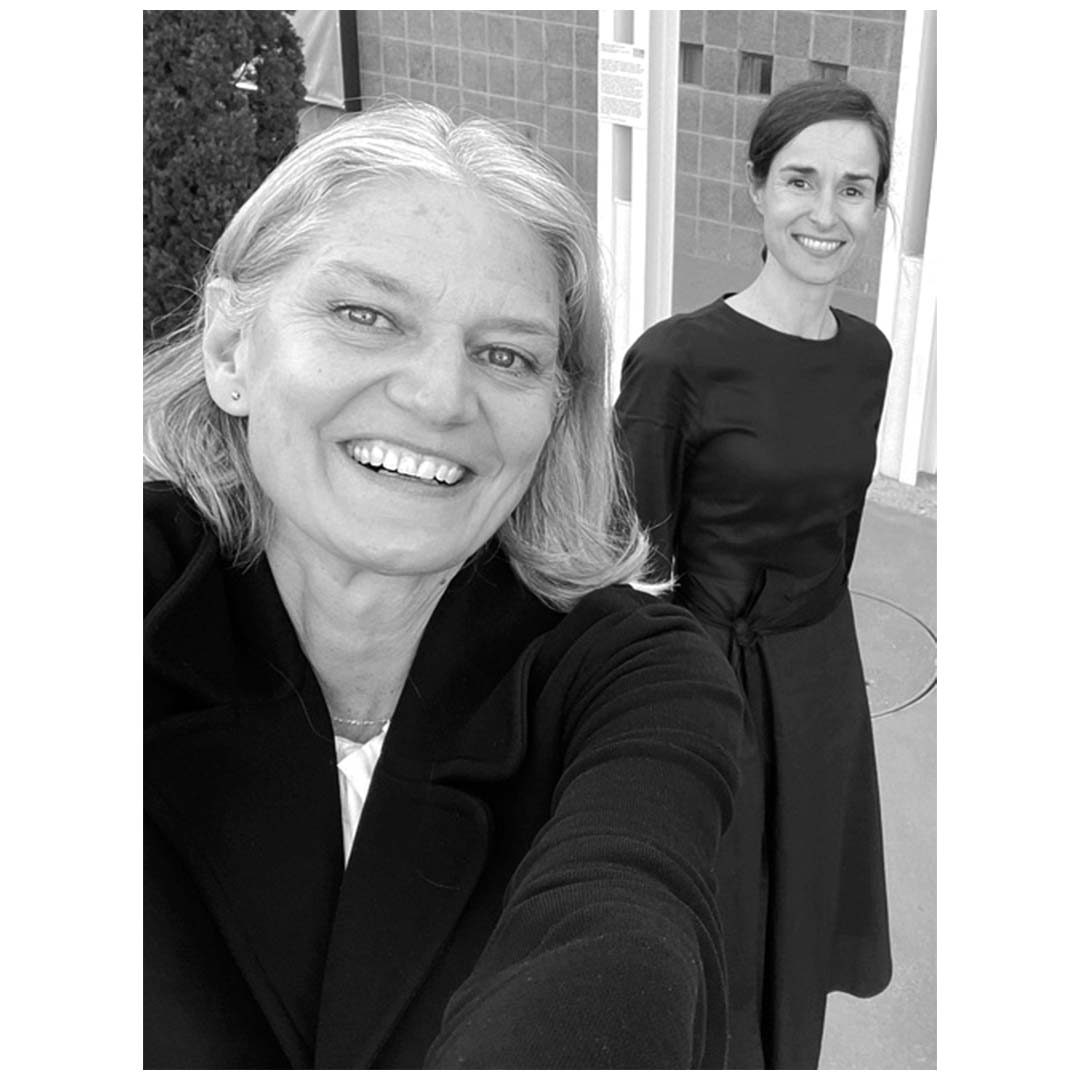 On March 8, photographer Mona Kuhn and curator Silvia Perea joined Elizabeth Stewart of "Arts and Antiques" radio show at KZSB AM 1290 in a conversation about the exhibition 835 Kings Road, currently on view at the AD&A Museum. During the hour-long show, they covered from the origins of the project to the links between Schindler's and Kuhn's work and the way it all resonates with the exhibition's immersive installation. Click to hear the lively conversation.
KZSB AM 1290 "Art and Antiques Radio SHOW" is produced by Richard Dugan and hosted by Elizabeth Stewart, PhD, Appraisers Association of America, Certified Member.
Image: Mona Kuhn and Silvia Perea in front of the AD&A Museum, black and white photo by Mona Kuhn.
March 15, 2022 - 9:31am