Identity during a Pandemic
November 15 – 24, 2021
Glass Box Gallery, UC Santa Barbara
Reception November 19, 5 – 8 pm
Identity during a Pandemic, Student Artwork from Art 100: Intermediate Painting (Online, Summer 2021)
Instructor Yumiko Glover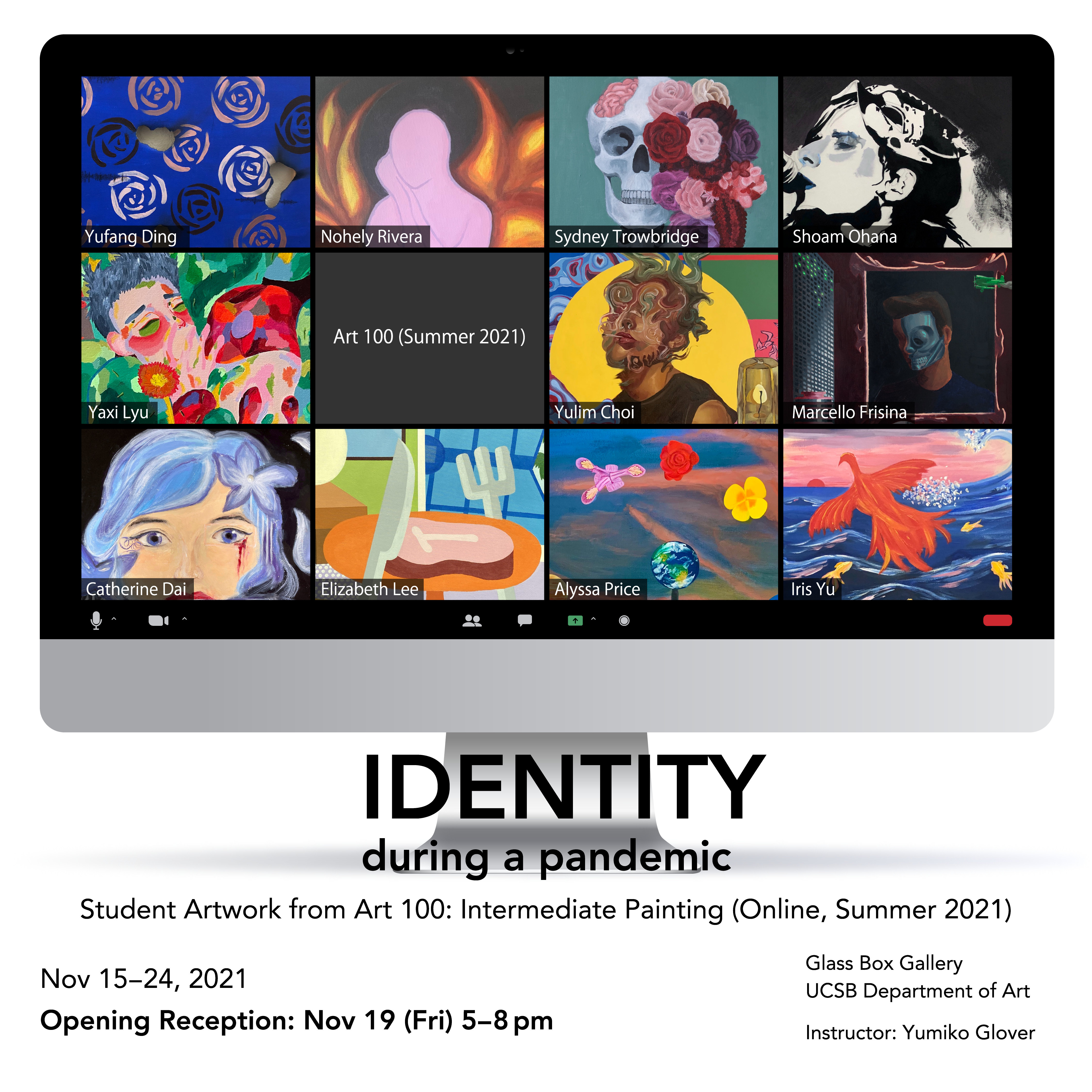 Soft Tectonics
November 3 – 5, 2021
Glass Box Gallery, UC Santa Barbara
Reception November 5th, 5 – 7 pm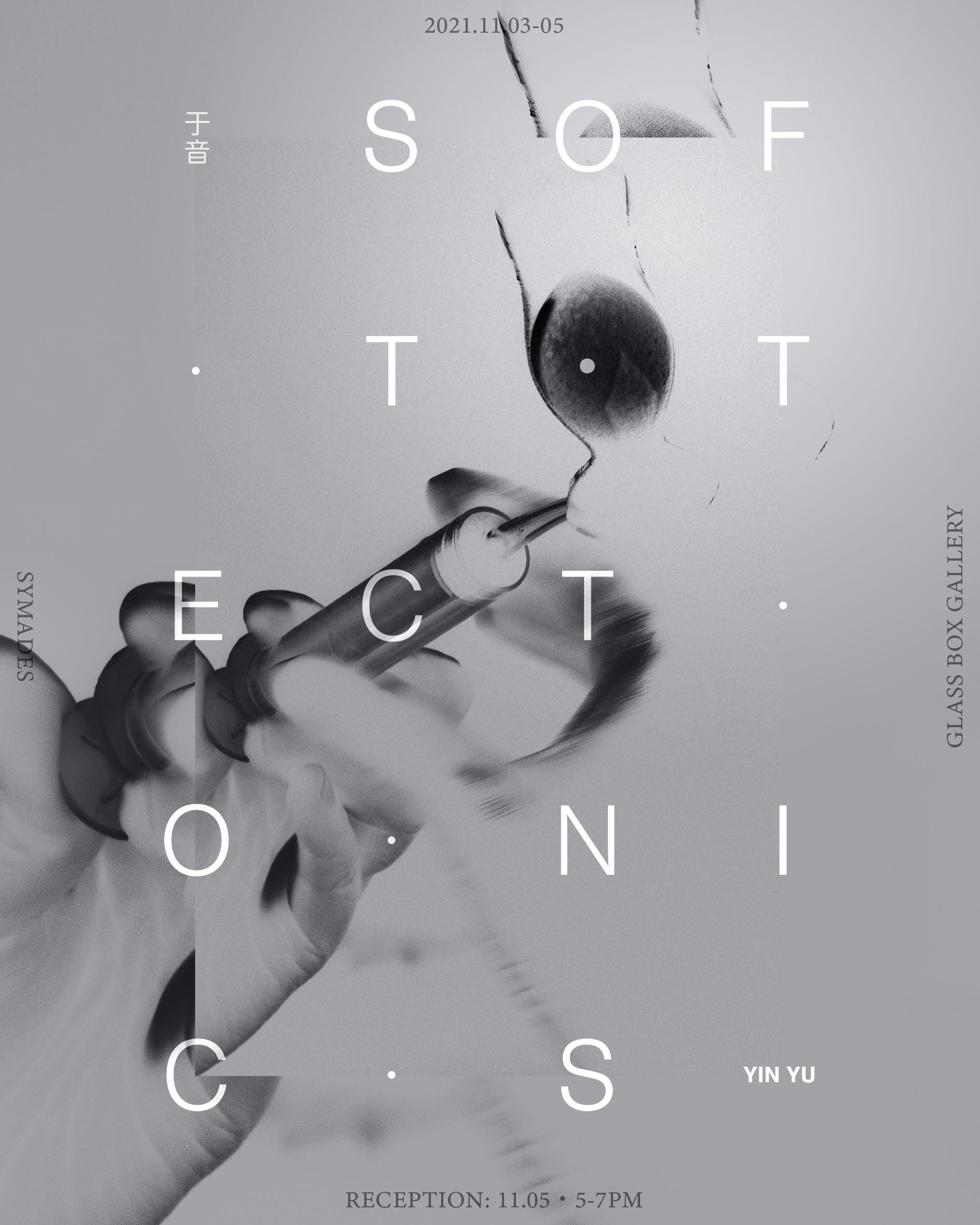 Soft Tectonics is an ongoing research project exploring morphogenesis through computational design, soft material fabrication, and digital audio technologies. The exhibition features SoftVoss (a wearable art sonic skin) and OctoAnemone (an interactive sound sculpture).
Yin Yu is a multi-disciplinary artist, engineer, and designer. She has a Bachelor of Science in Electronic Engineering, a Master of Science in Information Technology, and a Master of Science in Interior Architecture. Currently, she is pursuing her Ph.D. in Media Arts and Technologies at the University of California, Santa Barbara. For more information about the artist, visit
https://students.mat.ucsb.edu/yinyu/exhibitions.html
Surreal Existence: Weight of Plastic
October 25 – 29, 2021
Glass Box Gallery, UC Santa Barbara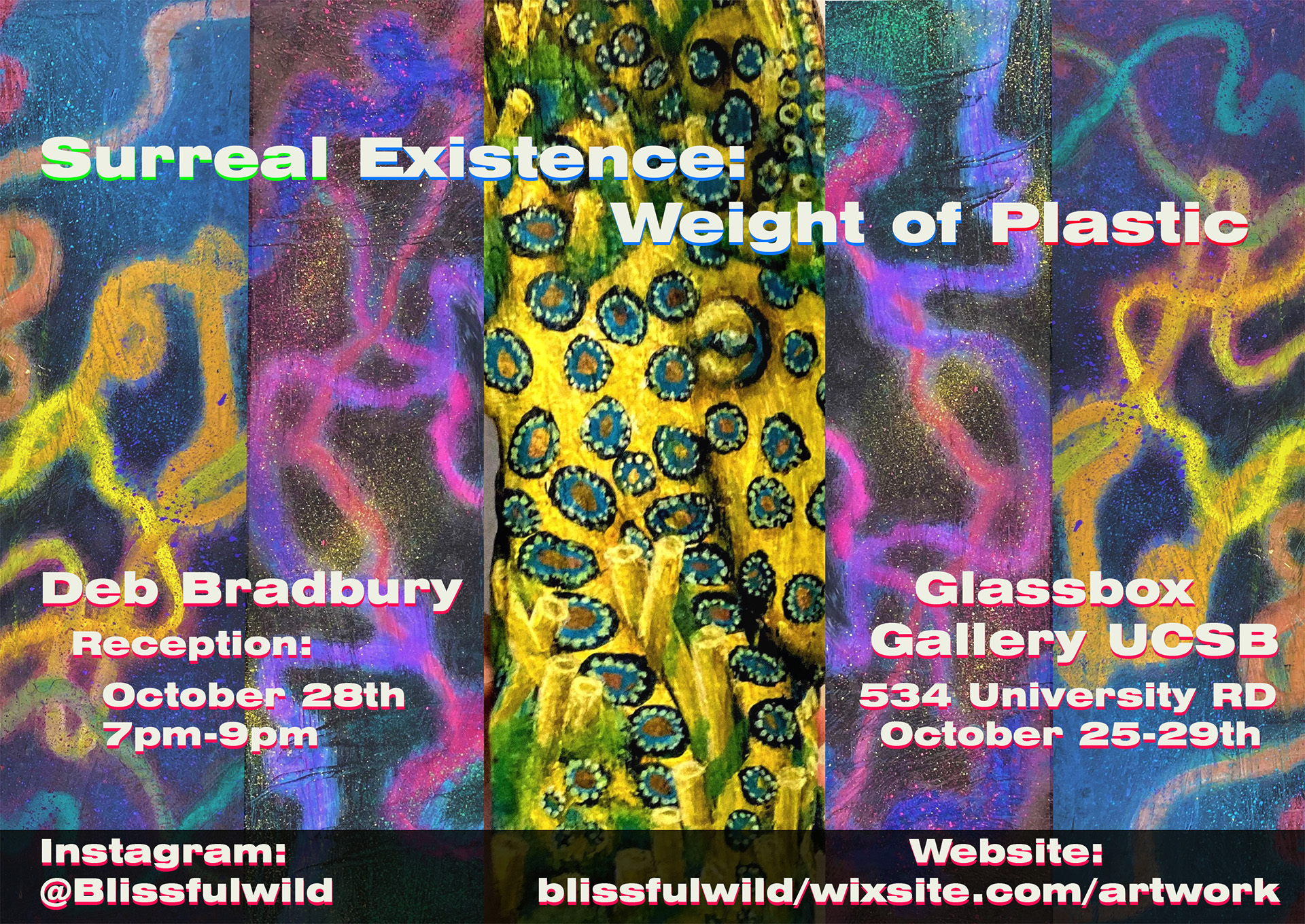 Surreal Existence: Weight of Plastic is a collection of paintings and sculptures exploring plastic waste, pollution, and how it affects our lives and the ecosystems around us. The sculptures are of local marine species, all made from personal trash and trash found on the beach.
Deb Bradbury is a local Santa Barbara artist-activist. Her work reflects her deep love of the natural world. She is currently attending University of California, Santa Barbara, completing her BA in Art. Set to graduate in 2022, Deb plans to attend graduate school for a Master degree in Architecture or Art. Deb is currently exploring the anthropocentric relationship between humans and the planet, as well as trash pollution, consumerism and the 'humane'.
May 9, 2021 - 9:51pm