May 28 – July 1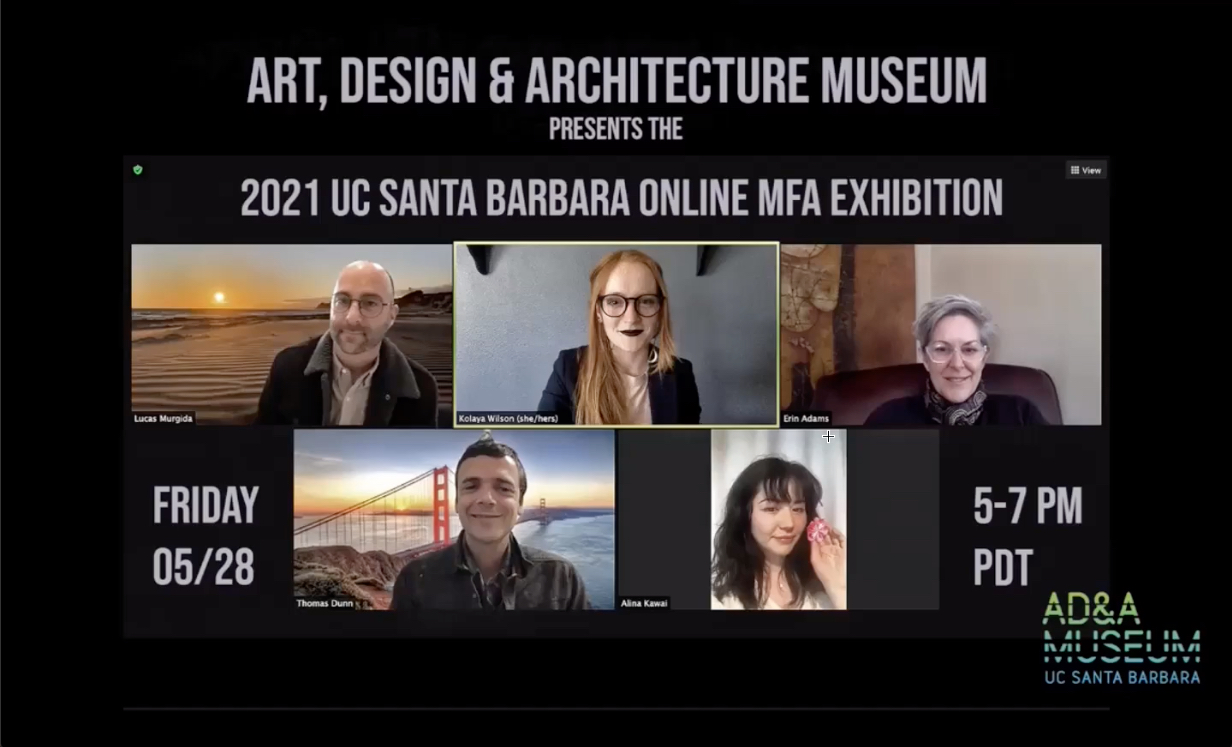 The AD&A Museum is pleased to announce the annual Master of Fine Arts (MFA) Thesis Online Exhibition. Featured are the multidisciplinary works of Erin Adams, Tom Dunn, Alina Kawai, Lucas Murgida, and Kolaya Wilson. 
Exhibition Link: 2021 UC SANTA BARBARA, MFA THESIS EXHIBITION
UPDATED: Video Recording of Live Online Exhibition Opening: May 28, 5-7 pm PT: https://youtu.be/hKl6bpP-YKA
May 7 – June 7, 2021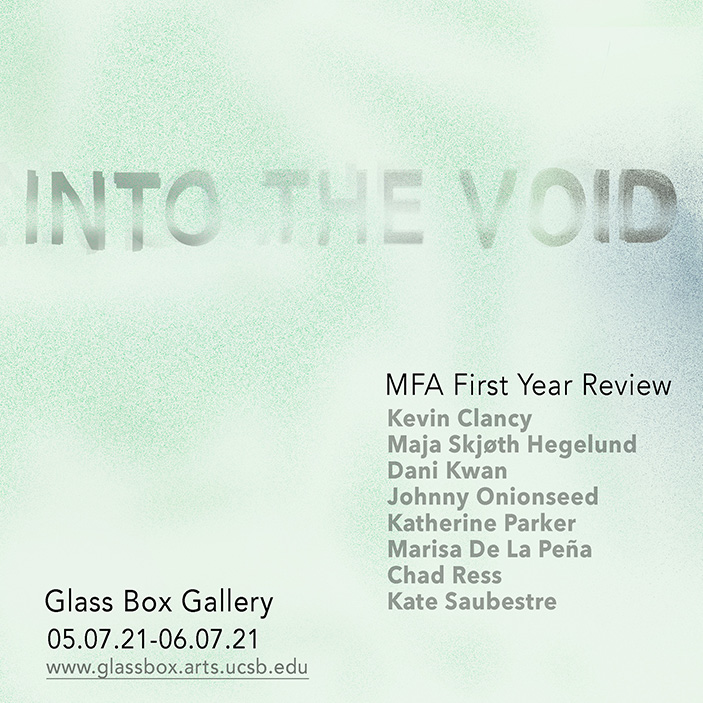 The UCSB Department of Art is pleased to invite you to INTO THE VOID, the 2021 MFA First Year Review online exhibition. INTO THE VOID features new works made in remote isolation by Kevin Clancy, Maja Skjøth Hegelund, Dani Kwan, Johnny Onionseed, Katherine Parker, Marisa de la Peña, Chad Ress, and Kate Saubestre.
INTO THE VOID : www.glassbox.arts.ucsb.edu/mfa-first-year-review-2021
May 9, 2021 - 9:51pm