September 2 – September 22
Thesis Triangle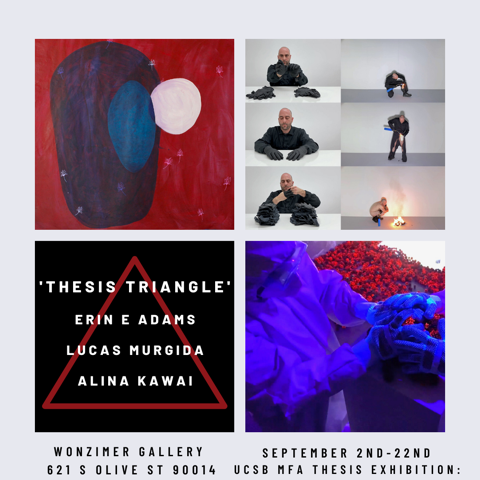 Opening Thursday, September 2nd at the Wönzimer Gallery in Los Angeles, the 2021 MFA thesis exhibition, entitled Thesis Triangle, features the multidisciplinary work of Erin Adams, Alina Kawai, and Lucas Murgida. Their respective bodies of work produced during the pandemic lend insight into the turbulence and anxiety felt during these extraordinary times. Audiences are invited to imagine a new future, through their immersive installations, sculpture, painting, performance documentation, video, and social practice. 
Exhibition on view: September 2 - September 22, 2021
Public Opening: Thursday, September 2nd, 5 - 10 PM
Wönzimer Gallery
621 S Olive St
Los Angeles, CA 90014
August 21 – September 12
Unending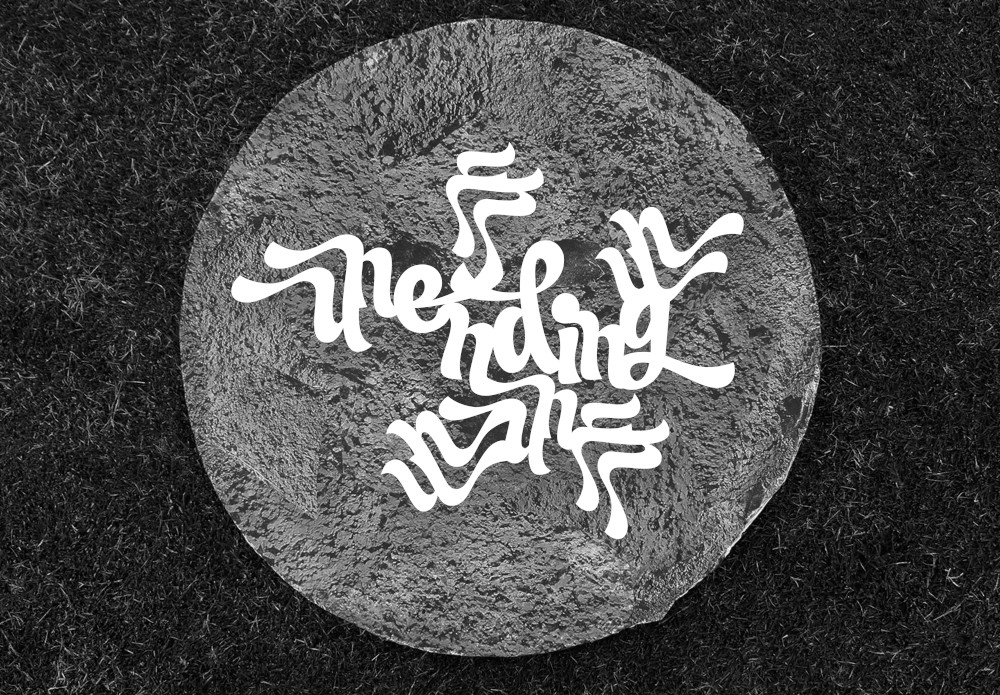 University of California, Santa Barbara MFA 2020 Cohort to Exhibit at Museum of Contemporary Art Santa Barbara
Public Opening Reception: Saturday, August 21, 6 - 8 pm
The Museum of Contemporary Art Santa Barbara (MCASB) will present the University of California, Santa Barbara (UCSB) Master of Fine Arts 2020 cohort exhibition
Unending
. On view from Saturday, August 21 through to Sunday, September 12, 2021 the exhibition features the work of Serene Blumenthal, Kio Griffith, Megan Koth, Marshall Sharpe, Thomas Stoeckinger, and David Wesley White, working across the mediums of sculpture, photography, installation, video, and painting. Visit
MCASB Unending
for more information. 
May 28 – July 1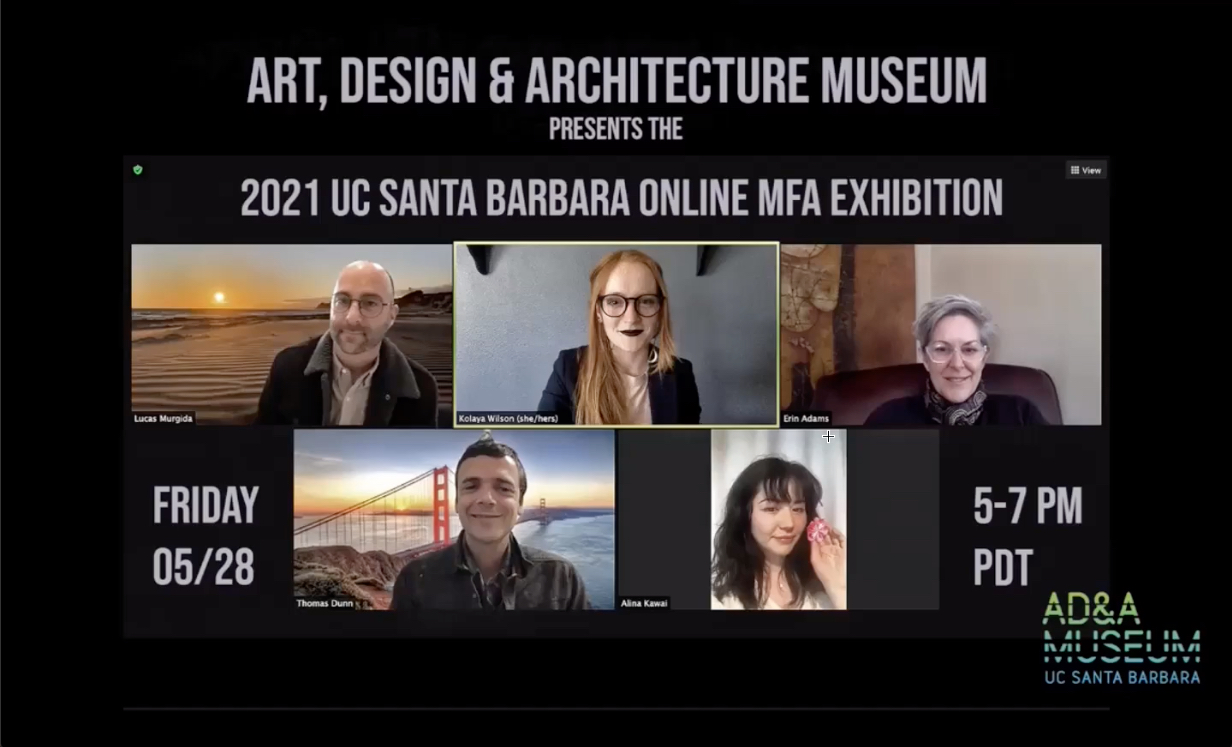 The AD&A Museum is pleased to announce the annual Master of Fine Arts (MFA) Thesis Online Exhibition. Featured are the multidisciplinary works of Erin Adams, Tom Dunn, Alina Kawai, Lucas Murgida, and Kolaya Wilson. 
Exhibition Link: 2021 UC SANTA BARBARA, MFA THESIS EXHIBITION
UPDATED: Video Recording of Live Online Exhibition Opening: May 28, 5-7 pm PT: https://youtu.be/hKl6bpP-YKA
May 7 – June 7, 2021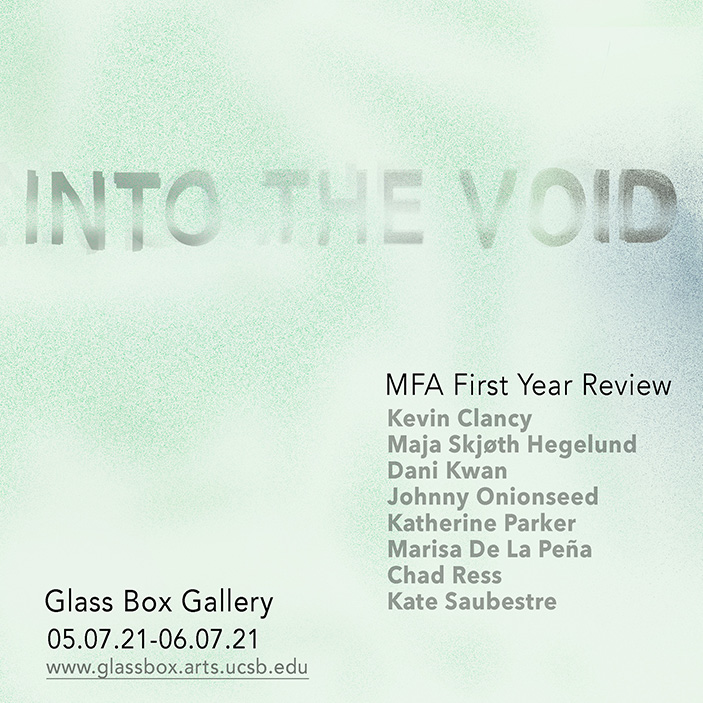 The UCSB Department of Art is pleased to invite you to INTO THE VOID, the 2021 MFA First Year Review online exhibition. INTO THE VOID features new works made in remote isolation by Kevin Clancy, Maja Skjøth Hegelund, Dani Kwan, Johnny Onionseed, Katherine Parker, Marisa de la Peña, Chad Ress, and Kate Saubestre.
INTO THE VOID : www.glassbox.arts.ucsb.edu/mfa-first-year-review-2021
May 9, 2021 - 9:51pm