A r t   T o g e t h e r   2 0 1 7
Presented by AD&A Museum and the Early Academic Outreach Program
May 19, 2017
3pm
Loma Pelona Center, UCSB  Campus 
(click on above link for video directions to parking Lot 22)
Join us for an informative and fun day of learning all about the Art and History of Art and Architecture Departments here at UCSB. One of the goals of this day is to come celebrate the juried exhibition of artwork on view for the month of May by participating high school and community college students. 
This day is also your great opportunity to meet and talk with current undergrad students about what it's like to come to UCSB as an arts major.  Finish up this afternoon with an opening reception that is hosted by the Master of Fine Art graduates in the AD&A Museum. 
Beginning at 3pm
Roundtable conversations with current UCSB Art and History of Art major Undergrad Students
Poet Rick Benjamin joins us for a reading
Certificates of Achievement awarded to artists
Tour the Student Resources Building and the Art buildings area and see open studio classes
See Art Together Exhibition on view
Join the graduating Master of Fine Art students for a reception at their exhibition opening in the AD&A Museum at 5:30pm.
For all questions, please contact
Lety Garcia, Programs and PR Manager
805.893.2951 or lgarcia@museum.ucsb.edu
Looking forward to Art Together 2017!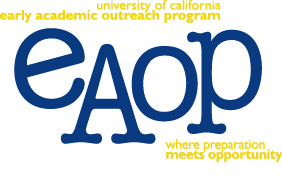 January 11, 2017 - 12:52pm