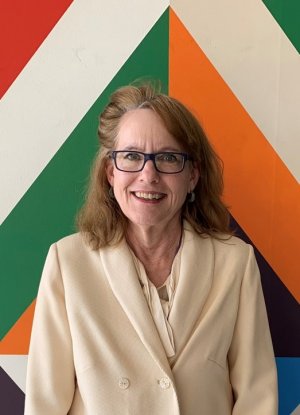 Collections Manager & Registrar
Bio
:
A native Californian, Susan have over 20 years experience in Museum registration and collections Management.  Receiving an MA from the University of New Mexico in Art Education, she began her career in 1990 by moving to Miami to join the Wolfsonian Foundation; Susan then moved to the Lowe Art Museum at the University of Miami in 1993. Feeling homesick, in 2001, she applied for the position she now holds at the Art, Design & Architecture Museum.
Her career has taken her all over the United States as a courier for travelling exhibitions as well as to Europe.  She has also been involved in three AAM reaccreditation reviews and began the process of digitization of the museum's Fine Art collection on the museum website.
Susan is an avowed animal lover and wanted to be a vet but after difficulty in math and science opted for an art career. But as the museum's registrar, she does get to keep all art objects happy and healthy!