Event Date:
Friday, September 30, 2022 -

5:00pm

to

9:00pm
Unsettling California
Sept 1 - Oct 1
Glass Box Gallery
Art Department, UC Santa Barbara
Closing Reception September 30th, 5 - 9 pm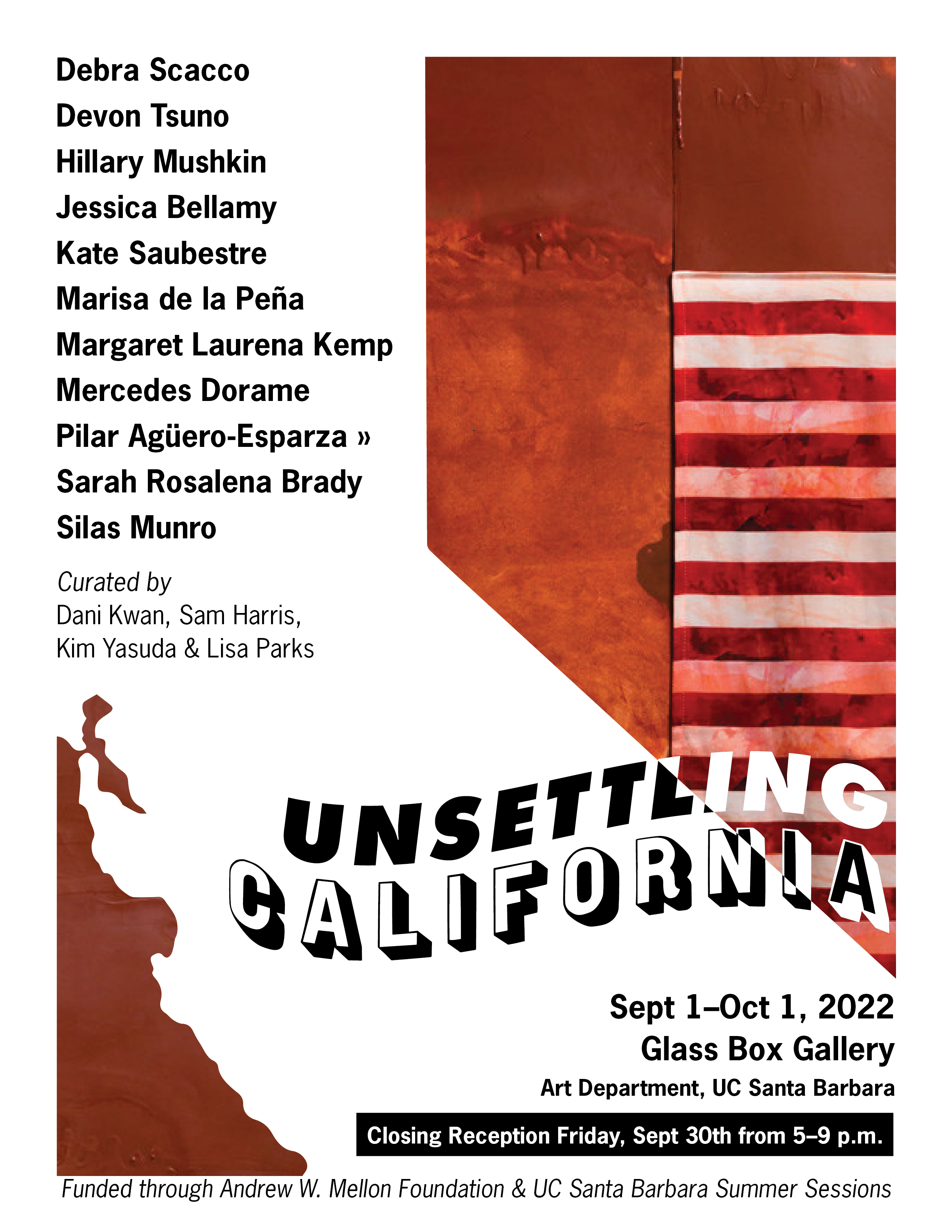 "Unsettling California" is a student-curated art exhibition with attendant educational programming focused on race and migration in California. The project evolved out of our fall 2021 interdisciplinary graduate course, "Race, Immigration, and White Supremacy in California", as part of the 2021-2022 Mellon Sawyer Seminar series, "Race, Precarity, and Privilege: Migration in a Global Context ".
The exhibition, presented in the Art Department's student-run gallery, has been co-curated by Mellon Sawyer seminar graduates, Dani Kwan (Art) and Samantha Harris (Education) with funding from a UCSB 2022 Summer Cultural Program grant. The showcase features works by contemporary California artists whose practices question the persistent presence of colonial ideologies, structures, and policies that have shaped migration, citizenship, inclusion, exclusion, and both racial and spatial formations of the State.
September 21, 2022 - 4:08pm