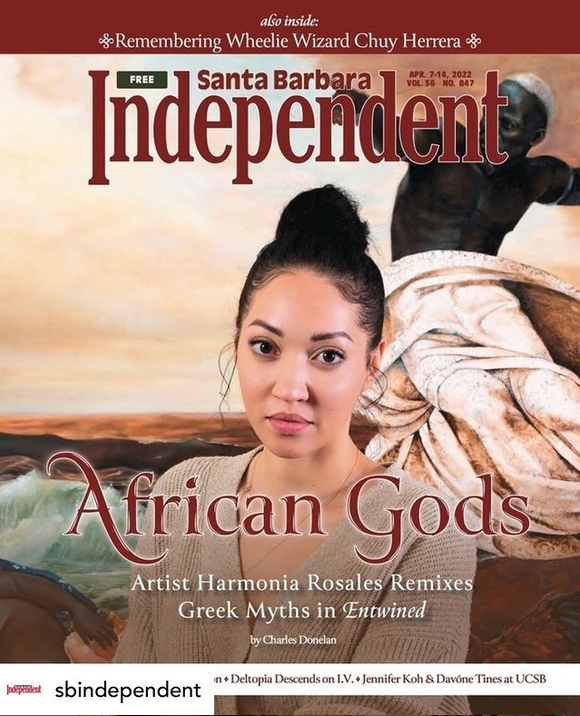 Excited to share the Santa Barbara Independent cover story review of Harmonia Rosales: Entwined, written by Charles Donelan (published April 7, 2022).
"Upon entering Harmonia Rosales's show Entwined, on view now through May 1 at UC Santa Barbara's Art, Design & Architecture Museum (AD&A), one could easily imagine having stumbled into a gallery devoted to the painting of the 15th-century Italian Renaissance. Bright colors abound, figures appear in poses familiar from the art of classical antiquity, and everywhere, there's evidence of exquisite artistry and technical skill and a passionate, imaginative engagement with mythology."
"Rosales's exhibition, titled Entwined, calls attention to how African myths may resonate with ancient Greek ones. Her work blends Afro-Cuban orishas with motifs from Renaissance paintings of ancient Greek subjects."
Visit The Independent to learn more.
Harmonia Rosales: Entwined is on view through May 1st at the AD&A Museum. Open Wednesdays through Sundays, 12–5 pm.
April 8, 2022 - 10:47am