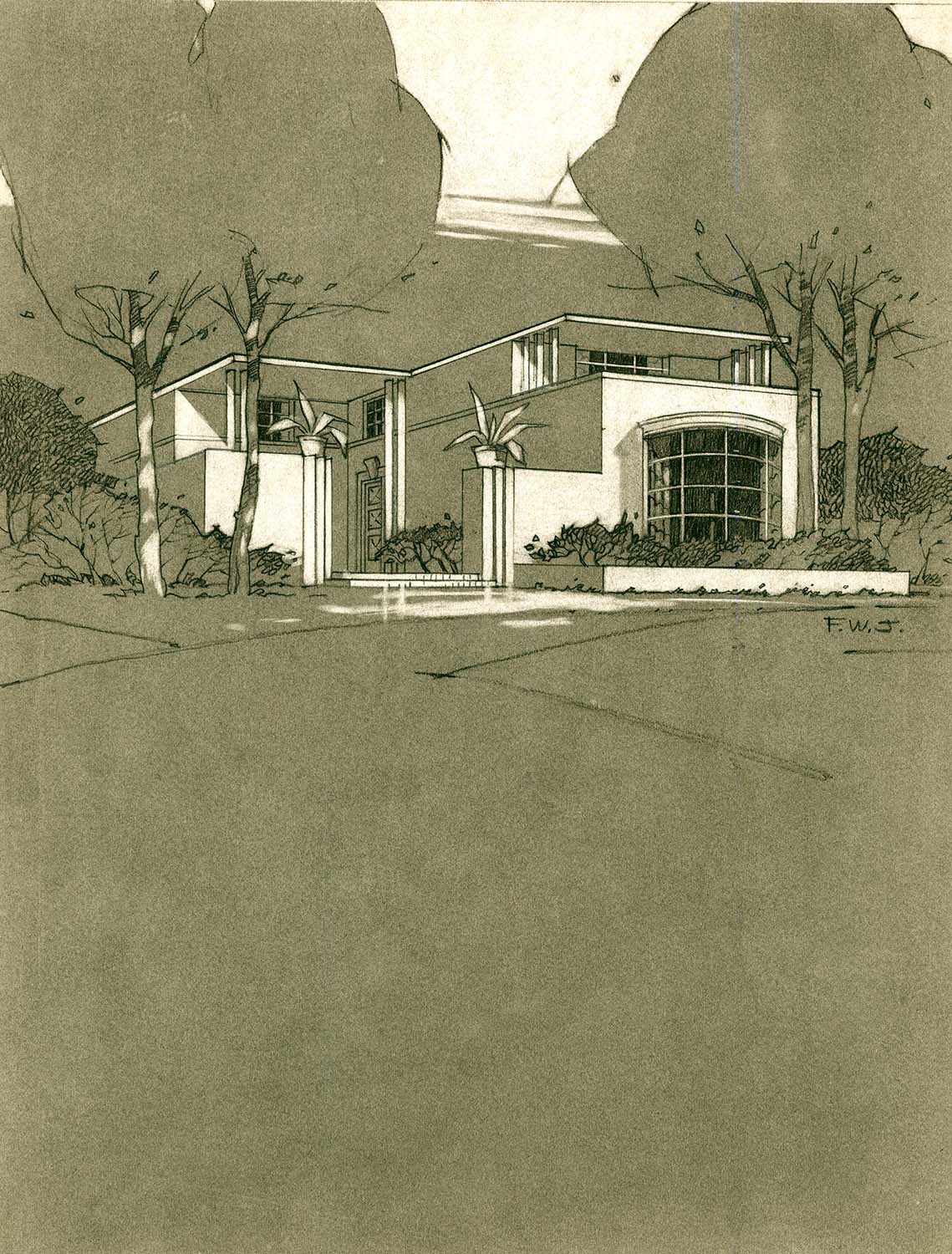 Learn about Paul Revere Williams (1894–1980) and his legacy as the first African American architect to join the American Institute of Architects in our latest blog post (click to view).
Contributions by Chester Battle, Visiting Services Manager, AD&A Museum.
Images: Paul Revere Williams (1894–1980), "New Londoner" drawing (above), and "Model of a modern ranch house" (below), prepared for New Homes of Today (1946). Paul Revere Williams drawings, Architecture and Design Collection. Art, Design & Architecture Museum; University of California, Santa Barbara.
February 28, 2022 - 4:00pm