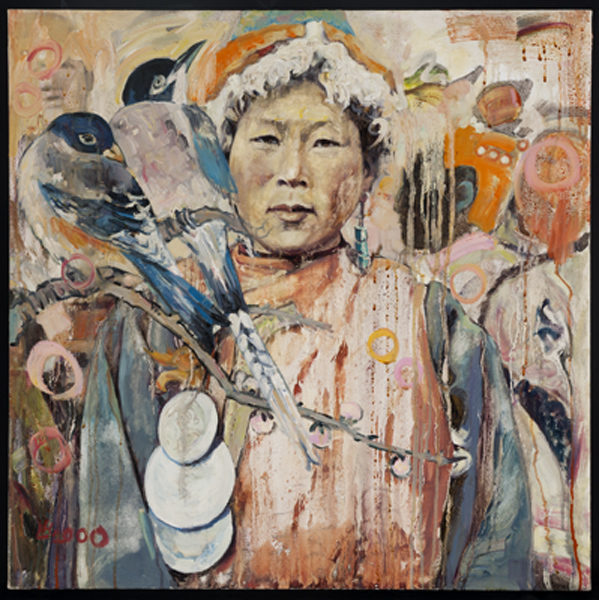 We are deeply saddened to learn of the passing of artist, teacher, and mentor Hung Liu. Born in Changchun, China, Liu lived through the Maoist Communist regime. She arrived in California in 1984 to study art, enrolling in UC San Diego's MFA program, and worked with Allan Kaprow. Her paintings, based on photographs she took while in China, focus on elevating the stories of people living on the margins or in underrepresented groups. Visit the Museum's AAPI Artists & Initiatives to learn more about Liu's background.
Last month, Liu was diagnosed with cancer, shortly before the opening of her exhibition Hung Liu: Golden Gate at the de Young Museum in San Francisco. Liu is survived by her husband, Jeff Kelley, her son, Ling Chen and her grandson, Casimir.
Image: Hung Liu (1948–2021), Border Portrait: Yi Woman, 2000. Oil on canvas, 30 x 30 in. Museum purchase. Art, Design & Architecture Museum; UC Santa Barbara. 
August 12, 2021 - 3:27pm