Event Date:
Friday, September 12, 2014

to

Friday, December 12, 2014
Event Date Details:
Opening Reception: Thursday, October 2, 2014; 5:30-7:30pm
The Indian film industry, or Bollywood, is the world's largest producer of films, releasing more than one thousand films a year. These films display a spectacular blend of romance, melodrama, fantasy, song, and dance extravaganza. This exhibition explores the history of Bollywood posters and their influence on popular culture, religion, and art. Showcased alongside the film posters are prints, calendars, images of temples dedicated to Bollywood film stars, as well as wedding posters, and other appropriations both personal and commercial. Along with the exhibition, a Bollywood film screening, and a symposium will also be held.
For further information:
1.       "The Essential Bollywood" by Jigna Desai and Rajinder Dudrah    
2.      "Awara", University of Iowa
3.      "The Art of Bollywood: Ode to a pre-digital era in Indian film poster art, CNN" 
Click here to see the CNN video.
4.    Films: Mother India and Sholay
5.     "Home Politics … A Political Fairytale From Bollywood"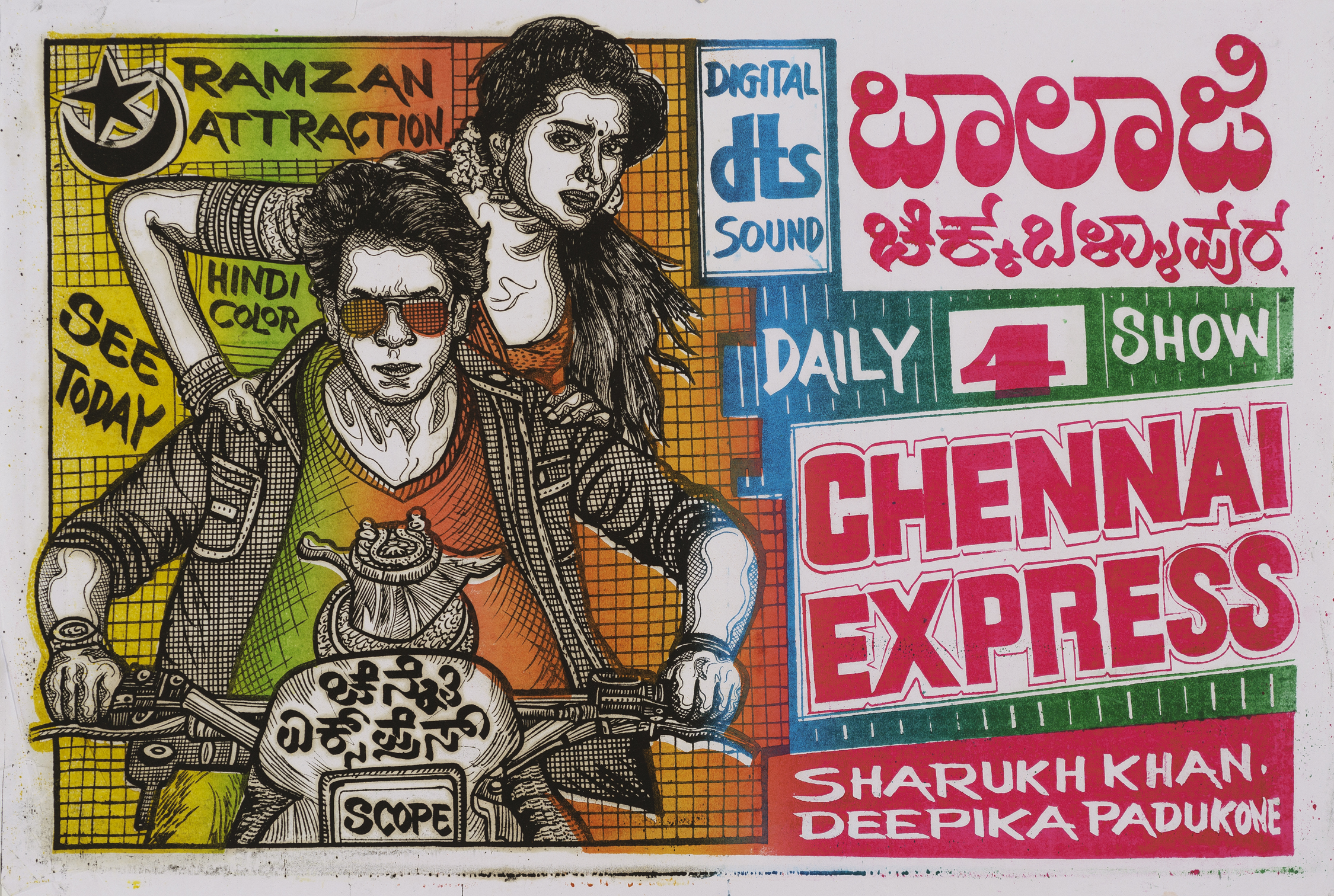 Image: Film poster: Chennai Express, 2013, ink on paper, hand-drawn and printed, 20 x 30 in. Museum purchase.
December 9, 2014 - 12:02pm