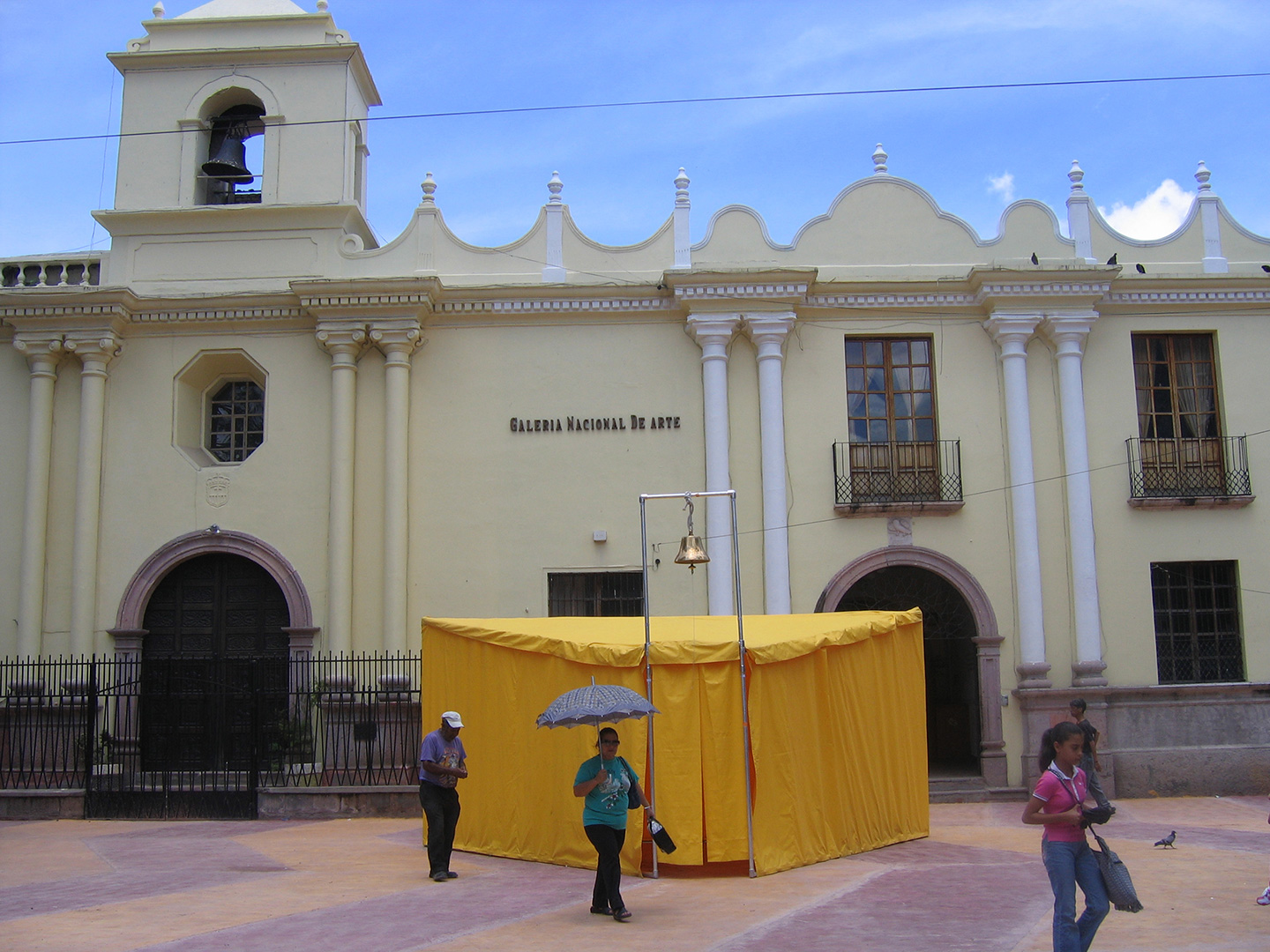 Pablo Helguera (b. 1971, Mexico City; lives New York City)
The School of Panamerican Unrest,  2006
Installation view, Schoolhouse in front of the Galeria Nacional de Arte, Honduras
Courtesy of the Artist
Following its presentation at the AD&A Museum, The Schoolhouse and the Bus: Mobility, Pedagogy, and Engagement. Two Projects by Pablo Helguera and Suzanne Lacy / Pilar Riaño-Alcalá, will travel to The 8th Floor, the exhibition space for The Shelley & Donald Rubin Foundation in New York City.  The exhibition will open on February 9, 2018. 
January 13, 2018 - 7:59am